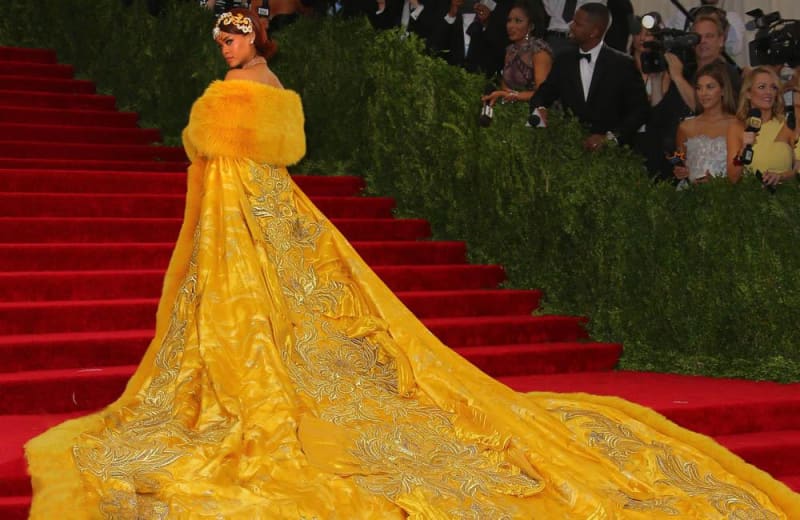 Rihanna felt like a "clown" in her yellow Met Gala dress.
The singer, fashion designer and beauty mogul wore the stunning Guo Pei designed gown to the annual event in 2015 and, although it remains one of the most iconic outfits from the Met Ball, Rihanna admitted she initially thought the fur trim and huge train were too much.
Speaking to Access Hollywood, she explained she remembers being so scared and driving past the red carpet, and seeing other people's gowns, and felt like a clown and thought people were going to laugh at her.
Rihanna also confessed she even circled the car three times until she decided to just go and she doesn't regret it.