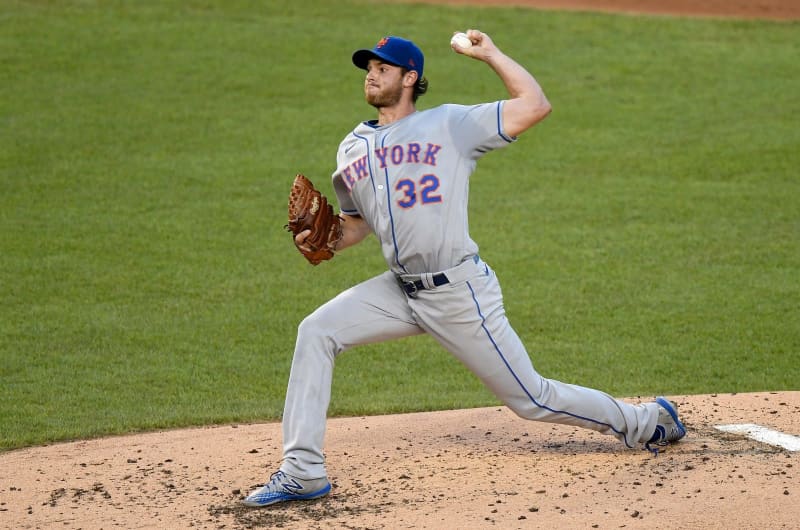 WASHINGTON — Steven Matz fell back into old patterns and dug a hole too deep for his struggling offense to claw out of as the Mets dropped to a 4-8 record in the young season.
Matz, in his third outing of 2020, looked like the southpaw from the first half of the 2019 season — a season in which he gave up 10 first-inning home runs (19 earned runs) across his first 16 starts. Matz entered Tuesday's start having avoided giving up the home-run ball in the first inning in the 16 starts since.
But the 29-year-old spiraled out of control Tuesday, conceding two home runs and five earned runs over just three innings pitched in the Mets' 5-3 loss to the Nationals. It was a sight Mets fans had become too familiar with last year, when Matz just couldn't seem to focus or level his emotions on the mound.
Nationals veteran third baseman Howie Kendrick took Matz deep in the first inning Tuesday and the left-hander coughed up another dinger to Josh Harrison who led off the second inning. Nothing that Matz offered was deceiving the Nationals as the lineup pounded him for seven hits over his 78 pitches.
Even though the 2020 baseball calendar just commenced, and it seems like the Mets have time to improve, 20% of the season ended Tuesday. The shortened, 60-game season takes away the Mets' chance to iron out their rotation problems and get the lineup to click again. The sense of urgency is not lost on the Mets. It's possible they're pressing at the plate to make up for their shoddy start to the year.
Andres Gimenez continued to make the most of his opportunity to play in the majors with a 2-for-4 day at the plate and a fantastic defensive performance filling in for Amed Rosario (left quad tightness) at shortstop. The 21-year-old is batting .333 and has participated in 11 of the Mets' 12 games this season.
———
©2020 New York Daily News