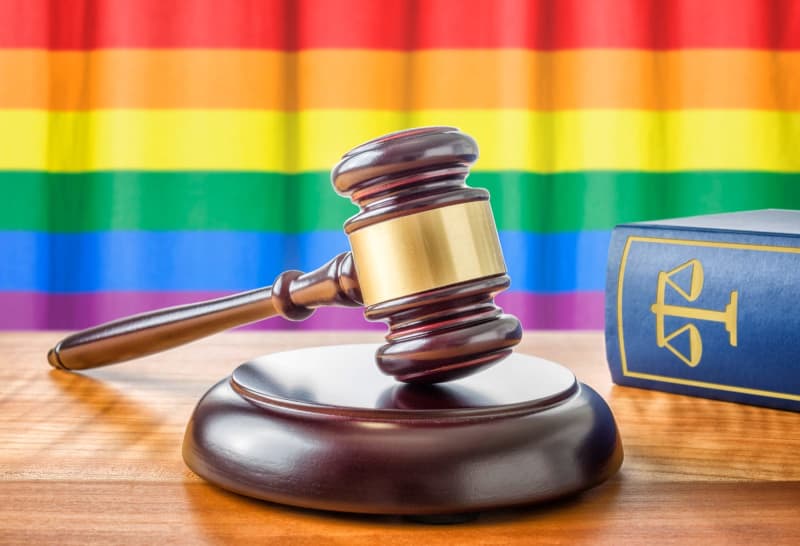 Two transgender teens in Arizona are challenging the state's Medicaid ban on surgical treatment for gender dysphoria.
The two plaintiffs, named in court documents as 15-year-old D.H. and 17-year-old John Doe, are both teens enrolled in Arizona's Medicaid program, known as the Arizona Health Care Cost Containment System.
They are seeking male chest reconstruction surgery as a treatment for their gender dysphoria — defined in the lawsuit as "the distress that can result from the incongruence between a person's gender identity and their assigned sex at birth" — but the state's Medicaid will not cover it.
The lawsuit, filed Thursday in the U.S. District Court of Arizona, alleges that the state ban violates the Medicaid Act, the Affordable Care Act and the Equal Protection Clause of the U.S. Constitution.
"Categorically excluding surgical treatment for gender dysphoria impermissibly discriminates against transgender people," Asaf Orr, senior staff attorney with the National Center for Lesbian Rights, said in a statement.
Orr, one of the attorneys representing the plaintiffs and NCLR's director of the transgender youth project, said that "there is no legitimate justification" for the state's refusal to provide this critical care to transgender people through Medicaid.
"Excluding that care creates unnecessary barriers that prevent transgender young people from thriving in every aspect of their lives and can cause lifelong harms," he added.
"Every day I must wear a very constrictive chest binder to flatten my chest just to function," one of the teens, D.H., said in a statement, an experience that can become painful after a while.
"The binder is so tight that I cannot breathe fully, making it impossible to be physically active and do the things I love, like dance and theater. That has taken a serious toll on my mental health and I have struggled with severe depression and anxiety as a result of being denied needed care," he said.
According to the lawsuit, "Gender dysphoria is a serious medical condition that, if left untreated, can cause anxiety, depression, and even self-harm or suicidal ideation."
Abbi Coursolle, a senior attorney with the National Health Law Program, said, "Male chest reconstruction surgery is essential to the health and well-being of transgender young people and federal law requires Arizona to cover it."
Coursolle, who is also representing the plaintiffs, added that, "By accepting federal funds for Medicaid, Arizona agreed to cover medically necessary health care for young people, but it has failed to keep that promise for transgender young people."
The suit is seeking class-action status on behalf of all transgender men and boys enrolled in the Medicaid program for people under 21.
———
©2020 New York Daily News