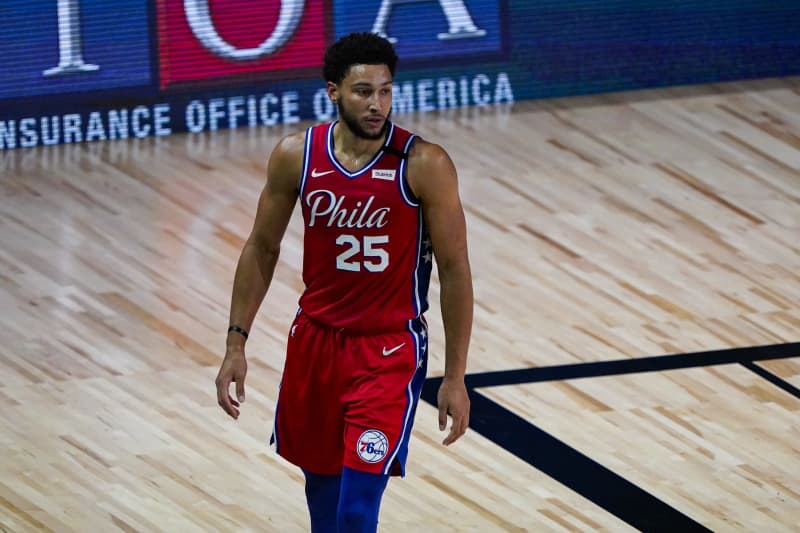 ORLANDO, Fla. — The 76ers must prepare for a postseason run without Ben Simmons.
The two-time All-Star is leaving the NBA bubble at Walt Disney World to undergo surgery in the coming days to remove a loose body in his left knee. The body was a result of his suffering a temporary partial dislocation of his left kneecap on Wednesday against the Washington Wizards.
The Sixers have not ruled out Simmons returning this season, but the squad would have to make deep run in the postseason in order for that to happen. That's perhaps why the team is preparing for the season as if the 6-foot-10, 250-pounder won't be available.
Simmons suffered the injury in the third quarter of the Sixers' 107-98 win and did not return. An initial MRI Wednesday showed that he suffered a subluxation of the left patella, which means the kneecap partially went out of the joint and went back into place by itself.
Simmons grabbed an offensive rebound with 5 minutes, 53 seconds left in the quarter. He dribbled to the corner before throwing an outlet pass to Al Horford. He then flexed his left leg, appeared to grab the back of his knee, and walked off the court. He gingerly walked back to the locker room, followed by general manager Elton Brand.
This was Simmons' third game back after missing the final eight before the NBA shutdown in March with a pinched nerve in his lower back. He has been moved to power forward while Milton became the starting point guard.
If Simmons returns, he will have to quarantine before he's available to play due to the COVID-19 pandemic.
If a player is out seven days or fewer, he must quarantine for four days upon his return to the bubble if he has a negative test each day he's outside the bubble. If a player is gone longer, he must still quarantine for four days if he has a negative test for the final seven days he was gone. If the player doesn't have the required testing, he must quarantine for 10 days.
Right now, the Sixers (42-27) are in sixth place in the Eastern Conference with four seeding games remaining, The NBA playoffs begin on Aug. 17.
———
©2020 The Philadelphia Inquirer