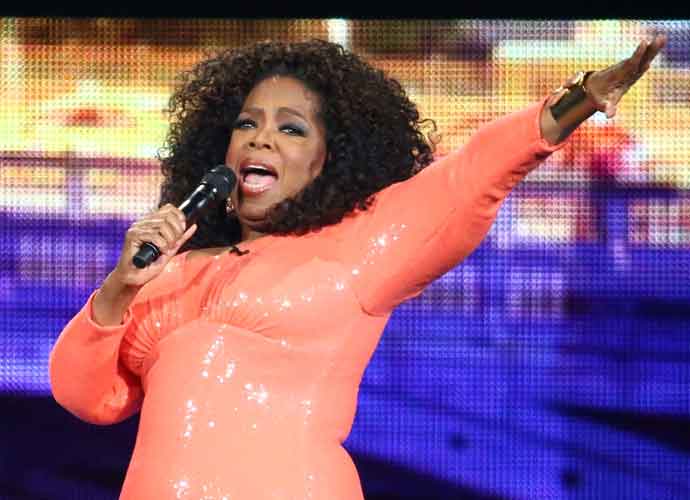 Senator Ted Cruz, a Republican from Texas, has called out billionaire Oprah Winfrey after her talk for her new interview show on Apple TV+, The Oprah Conversation, on race and white privilege as an "advantage." Cruz accused the mogul of spewing "utter, racist BS."
"Billionaire Oprah lectures the rest of us: 'You still have your whiteness. That's what the term "white privilege" is. It means that whiteness still gives you an advantage, no matter,'" Cruz wrote on Twitter. He added, "What utter, racist BS."
On the show, Winfrey talked with former NFL linebacker and the host of the web series, Uncomfortable Conversation with a Black Man, Emmanuel Acho. The two discussed racism in America and white privilege. 
"There are white people who are not as powerful as the system of white people – the caste system that's been put in place – but they still, no matter where they are on the rung, or the ladder of success, they still have their whiteness," Winfrey said.
Acho discussed his view that white people "run America." "CEOs, Fortune 500 companies, execs, ownership, they run America. Not an individual white person, but collective white people. I firmly believe that if the white person is your problem, only the white person can be your solution."
Cruz was not the only person who called Winfrey out for speaking about "white privilege" as a billionaire herself.
Irene Armendariz-Jackson, a Republican congressional candidate from Texas tweeted, "And now why is Oprah, maybe the richest black woman in the world, trying to shame white people as privileged? Miss Winfrey, you are the personification of WHITE PRIVILEGE!"
Conservative columnist and talk radio personality Chris Stigall also responded to Winfrey's statements. He tweeted, "Said the billionaire made a billionaire by her overwhelmingly white audience. What a fraud."