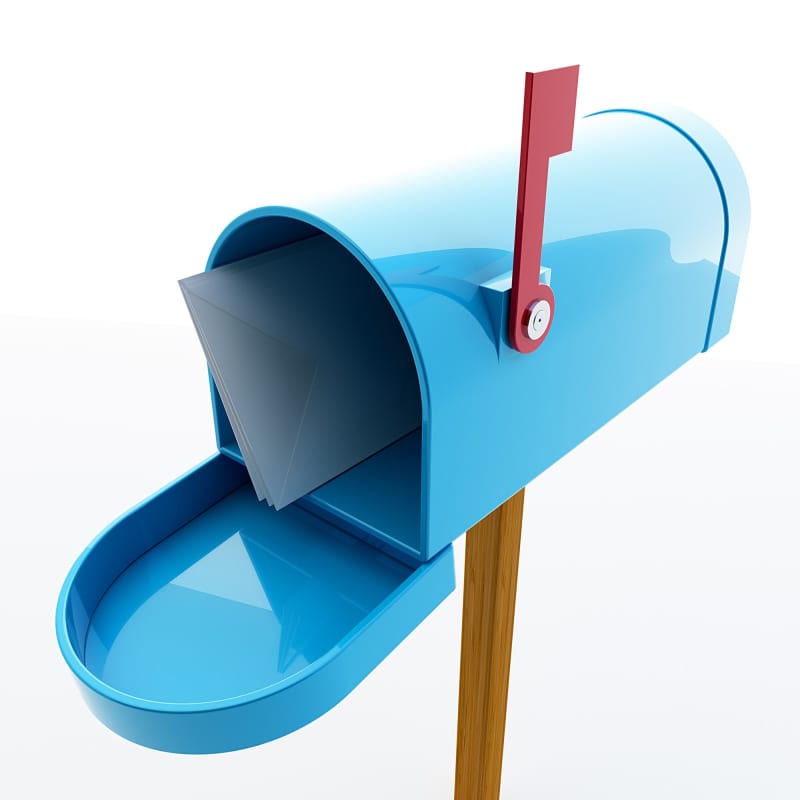 KANSAS CITY, Mo. — Patrick Riha initially didn't give much thought to the pieces of paper that were shoved in his mailbox last week at his home south of Kansas City's Country Club Plaza.
He assumed it was drawings that neighborhood kids sometimes leave or a political advertisement left over from the recent election.
But he was shocked after reading the first few lines.
"What makes you so sure you're going to be glad with your new neighbors?" the handwritten racist letter asked in all caps. "Do you think Blacks make good neighbors? Have you ever had a Black neighbor?"
Riha, who found the letter Thursday afternoon, has no idea when the letter was left. He didn't see anyone in the neighborhood passing anything out, so he assumes it was left overnight Wednesday.
The letter evokes negative stereotypes disparaging Blacks, Hispanics and Muslims, associating them with negative activity, saying that they do not belong in the neighborhood living among "white people."
"A house taken up by a non-white in a white neighborhood is a lost opportunity to a white family more appropriately placed," the letter said. "And there are many white lives in this neighborhood who matter."
Riha, who lives a few blocks from the University of Missouri-Kansas City campus, said he and others in the neighborhood feel just the opposite. The neighborhood welcomes everyone, he said.
"There's literally thousands of people living within a couple mile radius who come from countries from all around the world."
People who live in the neighborhood choose to live there because of the diversity, he said. The neighborhoods in the area are a little bit more liberal in their attitudes.
Riha checked with his neighbors in the County Side Homes Association and turned to the social networking site Nextdoor to see if others had received the letter too.
He discovered that as many as a dozen others in the area had received the letter, or a similar one, or knew someone who had.
Jane Otto, who lives in the Wornall Homestead Home Association, said she found the same letter on a bench outside her front door Thursday morning.
"I couldn't even read all the way through it it was so negative and horrible," she said.
At first she thought it was personal, but then she saw it wasn't addressed to her and it wasn't signed. It was a copy of a letter. That calmed her down.
"Then it just made me angry," said Otto, who shared the letter with a group of neighbors on Facebook.
Her daughter, after reading it, wanted to correct spelling and punctuation errors and give it back to whoever left it there.
Otto and Riha both said they are puzzled as to why their homes would receive such a hateful letter. They surmised it might be because they both have signs in their yards that say, "No matter where you are from, we're glad you're our neighbor."
That message is written in Spanish, English and Arabic. But those signs have been up for years.
Otto said she also has a sign critical of President Donald Trump that says, "Stop The Donald." So that could have been part of the reason, too.
Riha has turned the letter over to Kansas City police. But police said the letter, in of itself, doesn't appear to be a crime.
"While it is certainly racist, there is no threat articulated or implied," said Officer Doaa El-Ashkar, a spokeswoman for the Kansas City Police Department. "It seems to be a person wanting to voice their opinion to their neighbors."
People who receive such letters should contact police so officers can file a miscellaneous report documenting that it happened in case the matter escalates later. Because there is no crime, there would be no investigation, El-Ashkar said.
Mark Inglett, a spokesman for the U.S. Postal Service in Kansas City, said placing such notes in mailboxes isn't a crime. But only postage-paid mail is supposed to be placed in mailboxes.
Riha said he believes the current political environment and the upcoming presidential election has emboldened people to be more brazen with their racists views. He said the leadership in Washington, D.C., supports what he believes is white nationalism. It is encouraging people to go out and stir things up, he said.
Riha pointed out that he has friends and family who are Republicans and supporters of Trump. But he said their views are based on policies, which can be discussed.
"But this was just a racial rant and filled with hate," he said.
———
©2020 The Kansas City Star (Kansas City, Mo.)