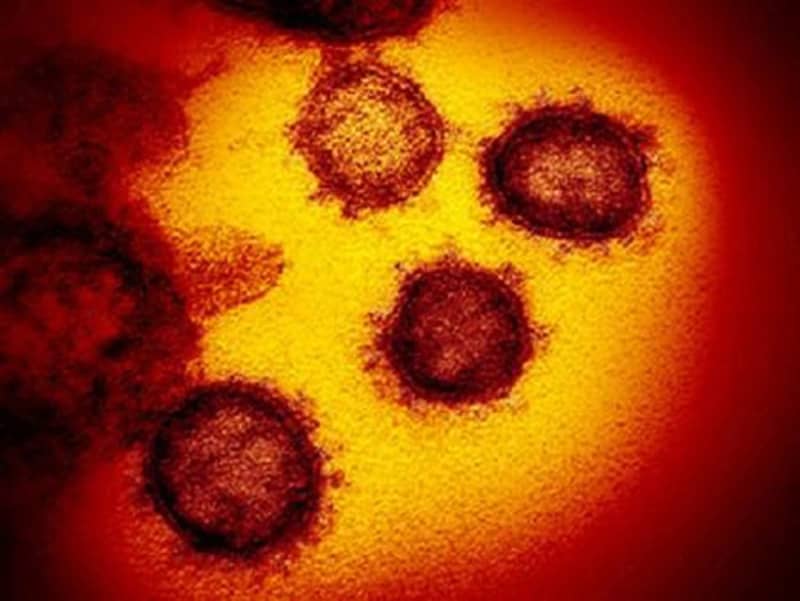 PHILADELPHIA — Four days after he tested positive for COVID-19, Radames Plaza reluctantly told his wife to call 911 because he couldn't catch his breath.
As he was loaded into the ambulance, gasping for air, Plaza was struck by how familiar — and how foreign — the situation felt. He had spent 22 years as an emergency medical technician, but never wore the kind of head-to-toe protective gear these paramedics used. He realized that he was hazardous material.
It was April 9, and the pandemic was roaring through New Jersey. Plaza, 53, was promptly admitted to the intensive-care unit at Virtua Memorial Hospital in Mount Holly and placed on oxygen therapy. All 30 beds in the ICU and an annex were full of COVID-19 patients on that Thursday night, weeks before case numbers would peak at the hospital.
Plaza now remembers only pieces of his 15-day ordeal, most of it spent on life support. His wife, Judy, frantic at home in Lumberton, couldn't see her husband because of the pandemic. For almost a week, she couldn't even speak to him because he was sedated on a ventilator. She got daily phone calls from the health team, often Emilio Mazza, the pulmonologist and critical-care specialist who led her husband's care. The updates sometimes relieved — or sometimes reinforced — her sense of helplessness, as her husband of 23 years seesawed between healing and the being on the brink of death.
Today, their story illustrates one of the few heartening aspects of the pandemic. Around the world, health-care professionals have been learning, and sharing right away — even on social media — their discoveries in managing a ferocious, brand-new disease with no proven therapies and no predictable course.
Plaza got sick early in that learning curve.
"We had no science at that point," Mazza said. "It was — I don't want to say guesses — but educated thought processes."
Plaza's blood oxygen was so low when he got to Virtua that Mazza and his team set the oxygen therapy tank to release the gas at nine liters a minute — three times more than usual for respiratory distress.
In COVID-19 hotspots around the world, doctors had been putting patients on mechanical ventilators as soon as they needed six liters of oxygen a minute. The reasoning was sound: Don't wait for a dire emergency that will leave the medical team without enough time to don protective gear before placing a tube down the patient's throat, a procedure that releases virus-laden droplets into the air.
"You don't want mayhem with these patients," Mazza said.
But ventilation is dicey. It requires carefully monitored sedation and painkillers so the unconscious patient can tolerate intubation. It increases the risk of pneumonia, collapsed lung, long-term neurological problems. Data was emerging that suggested ventilating COVID-19 patients too soon increased the chance of death.
That's why Mazza first considered bilevel positive airway pressure (BIPAP), a more sophisticated version of the CPAP machine used at home for sleep apnea. The drawback, he said, is that BIPAP "feels like sticking your face out the window of a car going 60 miles per hour."
Instead, Mazza ordered a heated, humidified, high-flow oxygen machine that is more comfortable and helps patients expel mucus in their lungs.
After five hours, Plaza's blood oxygen level was no better, and he was exhausted by the struggle for breath.
There was no choice but to try a ventilator.
As they listened to news about the rampant spread of the coronavirus in the community, the Plazas knew that they had to be careful, because his health problems could make him especially vulnerable.
In 2015, asthma, diabetes and neuropathy — numbness in his feet — ended Plaza's EMT career. He qualified for disability and mostly enjoyed early retirement, spending time with his wife, five kids and grandson. The only setbacks were a few hospitalizations, during which his wife was always at his side.
Then came the symptoms — fatigue, fever, coughing, congestion — that sent him to a doctor, who ordered a coronavirus test.
How did Plaza contract COVID-19, and how was his wife spared even though she took care of him? Chalk it up to another coronavirus mystery. Their son lives with them, but they barely saw him as he worked nights at Amazon and slept all day. He never had symptoms, but tested positive — after his father did, making it unclear whether the son brought the virus home.
All Judy Plaza knows is that, as her husband left in the ambulance, she feared she would never again see him alive.
"This was the first time we were split up," she said, tearing up. "I had to wait until they called me or told me a time I can call to talk to someone that I don't know."
As the days passed, she grew to trust those strangers, especially Mazza.
"That doctor, he was a god," she said.
Many of the sickest patients die not because of their coronavirus infection, but because it triggers an immune system catastrophe, called a cytokine storm. The blood gets overrun with disease-fighting proteins called cytokines — "muckety muck," as Mazza explains to patients and families — that begin to attack the body's own tissue.
Plaza had signs of this storm when he was admitted. C-reactive protein in his blood, a marker of inflammation, was almost double the normal level. Ferritin, a blood protein that stores iron and helps ferry oxygen, was sky high, a hallmark of the invisible cellular destruction.
Coincidentally, Mazza had just attended a lecture on the cytokine storm in cancer patients who are treated with new, genetically engineered immune-boosting therapies. A rheumatoid arthritis drug called Actemra had been shown — initially at Children's Hospital of Philadelphia — to save cancer patients who develop the complication. It is now being studied to treat severe COVID-19.
Still, Mazza and his colleagues worried that using Actemra to suppress Plaza's immune response could backfire. They were already giving him antibiotics to prevent a secondary bacterial infection — a complication seen in many critically ill COVID-19 patients. If they tamped down his immune system too much, he might not be able to fight the coronavirus, never mind a secondary infection.
They debated using a steroid, a standard immune-suppressing drug that would be less powerful than Actemra. Two months later, a rigorous study would find that a cheap steroid called dexamethasone reduced deaths in severe COVID-19 patients. But in April, the Virtua team was flying blind. They knew that steroids actually worsened outcomes in patients with SARS or MERS, two previous novel coronavirus diseases. They also knew that COVID-19 was unlike anything ever seen before.
Mazza decided to try methylprednisolone.
"He was our first (COVID-19) patient on steroids," Mazza said
Plaza also got a high dose of a potent blood thinner because he had dangerously high levels of D-Dimer, a protein fragment that is usually undetectable unless the body is breaking down blood clots.
About a week later, a study published in the journal Lancet described how the coronavirus can infect cells lining the inside of blood vessels in the lungs, heart, kidneys, liver and intestines, causing clots to form. Doctors began linking COVID-19 to mysterious strokes, heart attacks, and clots that led to limb amputations, even in young people. At Virtua, it explained why dialysis machines were clogging up while filtering the blood of kidney failure patients who had COVID-19.
"All these crazy ways the virus was changing the physiology," Mazza marveled.
Critical illness is, by definition, touch and go, but the craziness of the coronavirus heightens the unpredictability.
After Plaza spent just 24 hours on the ventilator and the cocktail of drugs, his blood oxygen was nearly normal. Over the next five days, he was gradually weaned from the ventilator and the sedating drugs, then moved to an intermediate-care unit.
He was rushed back to the ICU two days later because he had "excruciating pain" in his stomach and, with little warning, his blood pressure crashed, sending him into kidney failure.
Scans revealed a pool of blood in his pelvic area, where his too-thin blood was oozing through leaky vessels. The anticoagulant drug was immediately stopped and he was transfused with four units of healthy blood.
"It felt like we were going back in time, to the 1918 pandemic," Mazza recalled, "and, like, what do we do?"
Plaza went home on April 24, as weak as a newborn. He had lost 40 pounds in 15 days, going from 317 to 277.
"Losing weight was great, in a way, but it took a lot of my muscle mass," he said.
Although physical therapy is helping him get stronger, he and his wife are struggling to adapt. He can no longer be the family cook, play catch with his grandson, or fix his daughters' cars. His speaks more slowly than he used to.
But they are grateful he survived.
"I hope to meet Dr. Mazza someday," Judy Plaza said. "He was the voice of hope."
———
©2020 The Philadelphia Inquirer