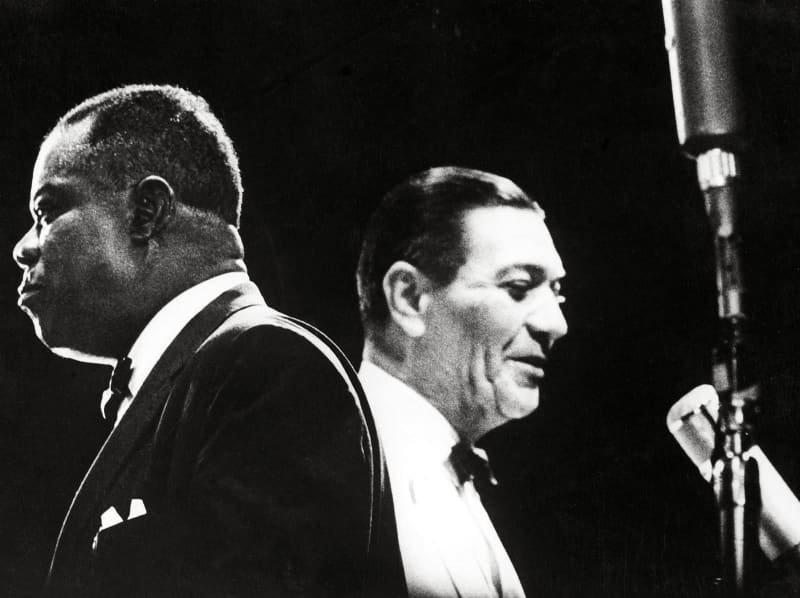 It's one of the greatest jazz documentaries ever made and perhaps the most sumptuously ever filmed.
For Bert Stern and Aram Avakian's "Jazz on a Summer's Day" does more than chronicle highlights of the 1958 Newport Jazz Festival. Unlike uncounted jazz films, it ignores the usual jazz clichés, refusing to portray its cast of musicians as victims of addiction and other vices. Instead, its subjects emerge simply as the brilliant performers they are. Whatever offstage faults and flaws they may share with the rest of us, they stand apart once they step into the spotlight because of the caliber of their art.
"Jazz on a Summer's Day" revels in their highest achievements, not their lowest moments. In so doing, the film shows us what some of the world's greatest musicians were capable of achieving more than half a century ago.
Now, in the midst of our current pandemic, a new restoration of the film is being presented in virtual cinemas across the country, and in Chicago streaming at the Music Box Theatre's website starting Friday. I watched the film for about the zillionth time, and though of course it looks and sounds only as good as your computer or smart TV allows, the film once again proved revelatory.
For starters, director-cinematographer Stern and editor Avakian shrewdly did not focus on the jazz festival alone, weaving into the narrative the concurrent America Cup Trials. Thus images of the performing musicians are intertwined with scenes of sleek boats sailing on the water, all a feast for the eye in the film's opulent cinematography. We see, too, tableaux of streets, highways, docks, kids playing, grown-ups dancing, people eating — jazz, in other words, as a part of everyday life, not as something exotic and exclusive.
Yet for all those inviting overhead shots of boats in motion and abstract images of water sparkling beneath the sun, the musicians are the main event, the reason we're watching "Jazz on a Summer's Day." And in this regard, Stern and Avakian captured moments that quickly became integral parts of jazz history.
The trad jazz band playing the oldies on a vintage car rolling into town at the outset of the film hardly prepares you for the fireworks yet to come onstage. In fact, that sequence seems very nearly like a ruse, leading the viewer to think of jazz as quaint old music — until a new generation of masters swings into view.
When pianist-composer Thelonious Monk (whose name is, sadly, misspelled in the credits) plays his signature "Blue Monk," the camera looks up at him, capturing him in a more heroic light than he's often seen elsewhere. Joined by bassist Henry Grimes (who recently succumbed to the coronavirus at age 84) and drummer Roy Haynes (who's still among us at 95), the composer dispatches his "Blue Monk" with rigor, conviction and not a shade of the overstatement to which the tune often is subjected.
When tenor saxophonist Sonny Stitt starts blowing hard, the film shows stunning footage of white sails on the water — as if Stitt's gusts of air were powering them forward. A wry and wonderful visual conceit.
Singer Anita O'Day often credited her appearance in "Jazz on a Summer's Day" for a career boost, and it's not difficult to understand why. She takes the Newport stage dressed in a black dress adorned with white frill and big black hat decorated with more white frill — a dazzling sight before she sings a note. Has anyone deconstructed "Sweet Georgia Brown" more slowly and sinuously than O'Day on this occasion? Or sung "Tea for Two" at such a breakneck tempo, scatting so exuberantly on the simple tune?
Surely no one had a voice that could cut through steel like Dinah Washington, encountered here in top form belting "All of Me," her interpretation drenched in blue. Nobody would call Chuck Berry a jazz musician, but seeing him delivering "Sweet Little Sixteen," with the obligatory duck-walk sequence, makes you realize you're watching history in the making.
The film saves two giants for last, and indeed there's not much to add after they've finished.
Louis Armstrong sings a slow and gravelly version of Hoagy Carmichael's "Up a Lazy River," then unreels trumpet glissandi up and down the scale. When Armstrong duets with Jack Teagarden on Carmichael's "Rockin' Chair," we witness how spontaneous improvisation can transform one great work of art into another.
Next an offstage voice says, "It is time for the world's greatest gospel singer, Mahalia Jackson," and that is no exaggeration, as Jackson reminds listeners anew. She brings ebullient rhythm to "Didn't It Rain" and a vocal majesty that is hers alone to "The Lord's Prayer," as authoritative a performance as any ever recorded on film.
The new IndieCollect 4K restoration of 'Jazz on a Summer's Day" will be available through Music Box Theatre's Virtual Cinema starting Friday at https://musicboxtheatre.com/films/jazz-on-a-summers-day.
———
©2020 Chicago Tribune