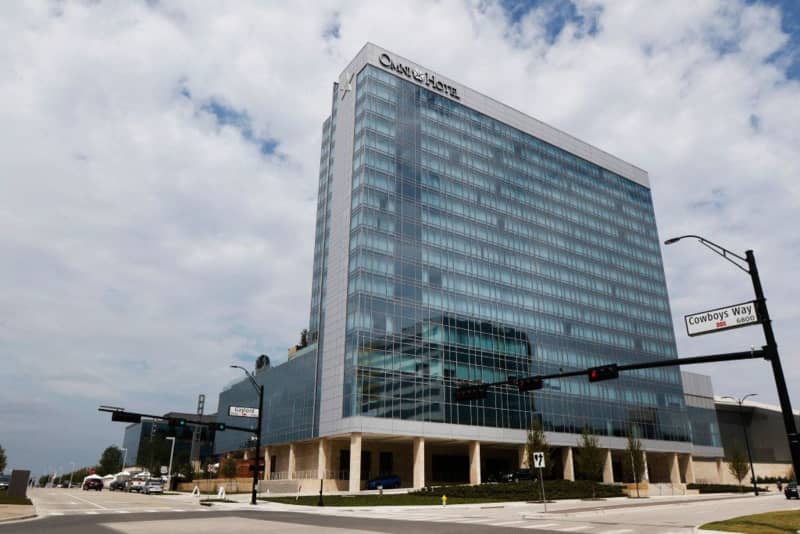 The majority of the Dallas Cowboys players have checked into the Omni Hotel adjacent to the team's headquarters at The Star in Frisco, Texas, Wednesday morning in an attempt to form a bubble so they could shield themselves and their families from COVID-19 during training camp, a source said.
Rookies and free agents were already staying there and that option has been opened to the rest of the team.
The veterans got together and decided it would be best if they all checked into the Omni as well. The Cowboys have been in camp for a little more than a week but will ramp up with padded practices in the coming days.
If this were any other year, the Cowboys would have held their training camp in Oxnard, Calif., but the team was forced to stay home this year in adherence with the NFL's COVID-19 protocols and mandates.
The New Orleans Saints have also established their own training camp bubble, with the bulk of the players and staff staying at hotels near or adjacent to team headquarters.
Since the start of camp the Cowboys have had just two players — wide receiver Jon'Vea Johnson and cornerback Saivion Smith — test positive for COVID-19. Both are back with the team.
Veterans are familiar with the hotel since it's the same one the team uses the night before home games.
The NBA, WNBA and NHL have utilized bubbles to complete their seasons, and so far all have been resounding success stories. No positive COVID-19 cases have been reported inside the NBA bubble outside of Orlando, Fla., the WNBA bubble in Bradenton, Fla., or the NHL bubbles in Edmonton and Toronto.
———
©2020 Fort Worth Star-Telegram