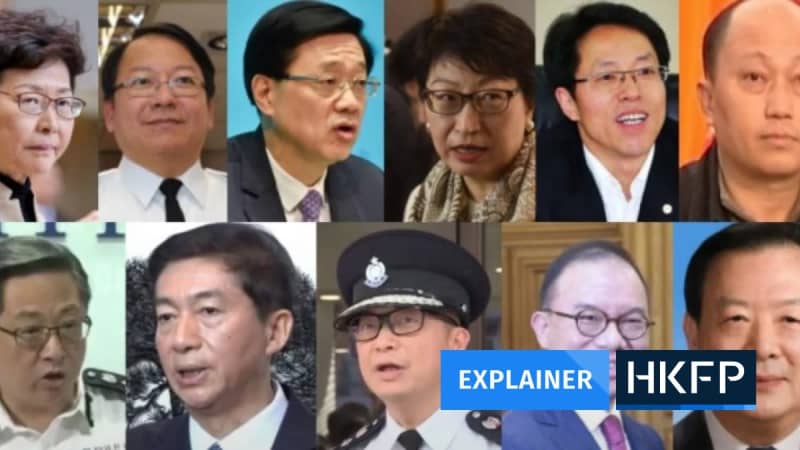 Last Friday, the US Treasury Department announced that 11 individuals from Hong Kong and mainland China – including the city's Chief Executive Carrie Lam – would be sanctioned for the alleged roles they played in undermining Hong Kong's autonomy.
Any property or assets which the 11 possess in the US are now frozen, and US citizens or others based in the country are banned from doing business with them. Those on the sanctions list were quick to dismiss the impact of the move, with many pointing out that they had no assets at all in the US.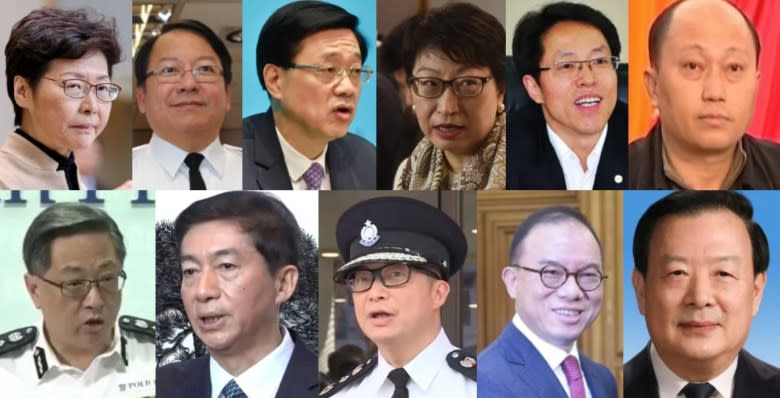 HKFP examines why each official was targeted, how they reacted, and how they may be affected.
Chief Executive Carrie Lam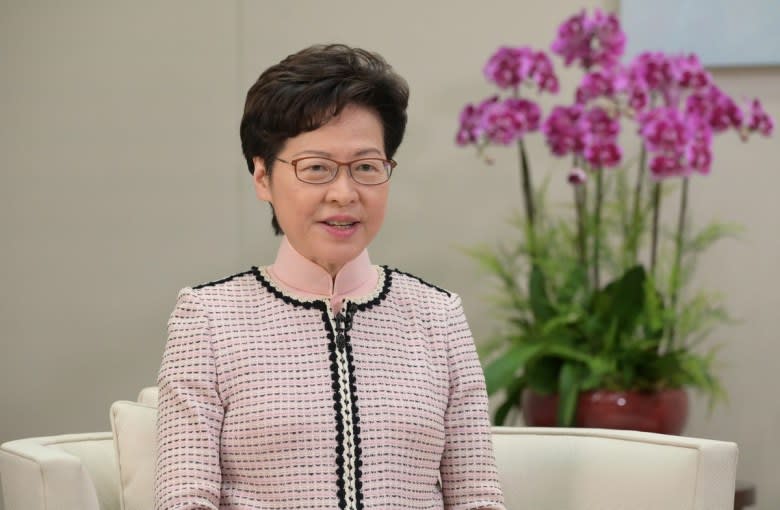 Just a week before the announcement, Hong Kong's Chief Executive sneered at the idea of being sanctioned, saying that she had no assets in the US and had no particular desire to go there. Lam struck a similarly dismissive tone in a Facebook post the day after sanctions were announced, declaring that she would cancel her existing US visitor visa of her own accord.
However, the sanctions could hit the Lam family more than the Chief Executive cares to admit publicly. Her second son, Joshua Lam, is a graduate student of mathematics at Harvard University, and was scheduled to enter the job market in the autumn. His future in the US is now uncertain, following President Trump's executive order in July suspending the entry of sanctioned individuals and immediate family members. On August 9, investigative news agency Factwire reported that Joshua Lam had been out of contact with his US landlords and his roommate for almost two weeks, amid suggestions of a family emergency.
Secretary for Justice Teresa Cheng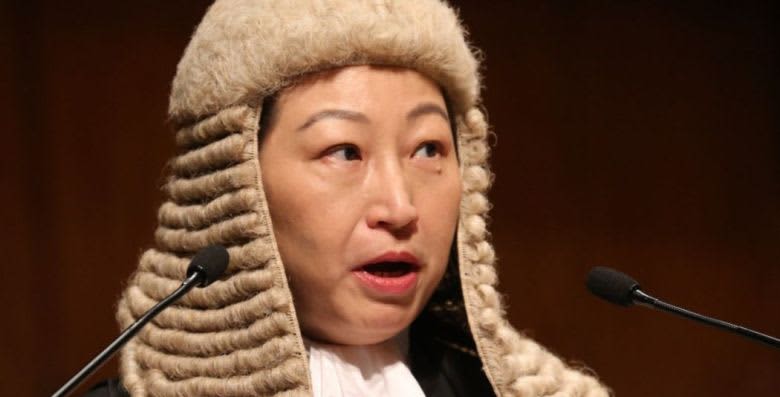 The day after the sanctions were announced, Hong Kong's Justice Secretary called the US move desperate and unlawful, adding that her personal interests were not in the least important compared to those of China and its people. The mention of personal interests was triggered by reporters' questions about Cheng's husband's role as chairman of building services firm Analogue Holdings Ltd, which has business interests in the US. Analogue Holdings was quick to advise its shareholders that Cheng does not have "any legal or beneficial ownership or financial interests" in any of the company's shares, and the preliminary assessment of legal counsel in the US was that the sanctions did not apply to the company.
Nevertheless, two days afterwards, Analogue Holdings issued another notice to shareholders, advising that it had sold 2 per cent of its shares in New York-based joint venture Transel Elevator & Electric Inc., reducing its stake from 51 per cent to 49 per cent. Cheng's husband, Otto Poon, wrote that the sale was on legal advice due to the "latest changing Sino-US tension."
Director of the HK Liaison Office Luo Huining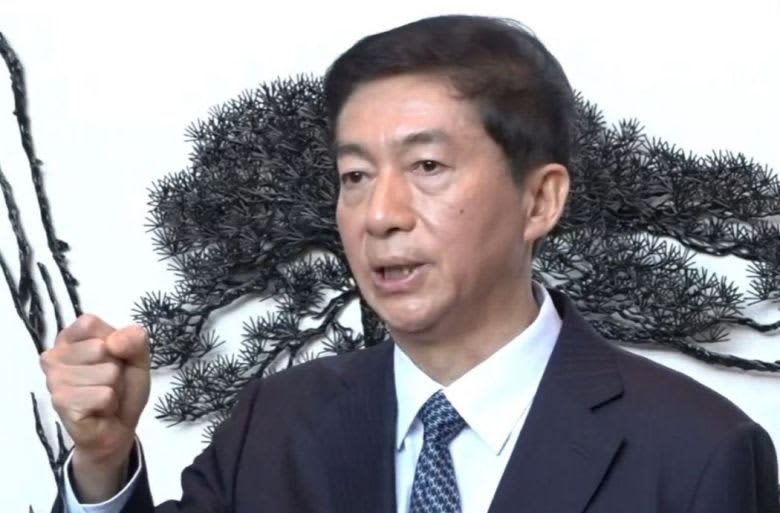 The Liaison Office director reacted with derision to news that he had been sanctioned, saying that he did not have a single penny's worth of assets abroad. Luo mockingly offered to send Donald Trump US$100 so the US President could freeze it. Luo was appointed to lead the Liaison Office in January this year following a reshuffle, and was later also appointed as National Security Adviser, a new post created under the national security law. Luo said that being placed on the sanctions list shows that "I have done what I should for Hong Kong and my country as a whole."
Secretary for Security John Lee Ka-chiu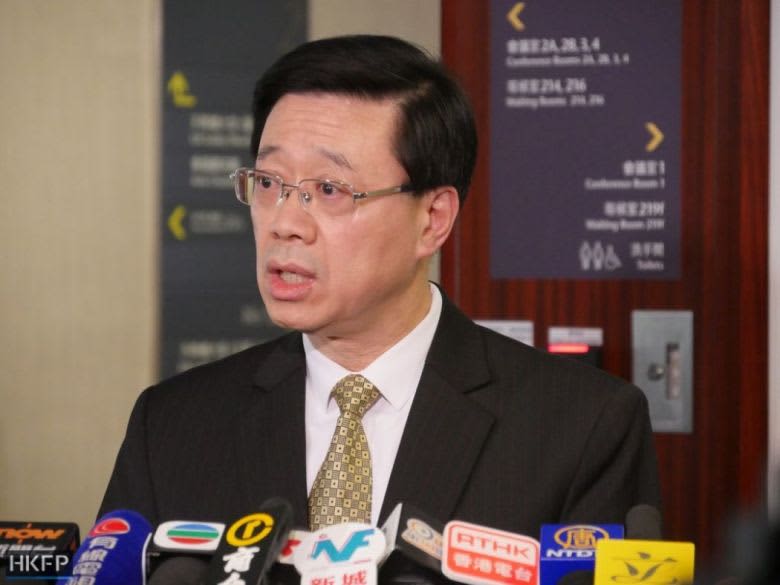 Lee accused the US of double standards and hypocrisy, given the number of its own laws designed to protect its national security. He added that the US attempt at intimidation through "so-called sanctions" would not succeed.
Hong Kong Police Force Commissioner Chris Tang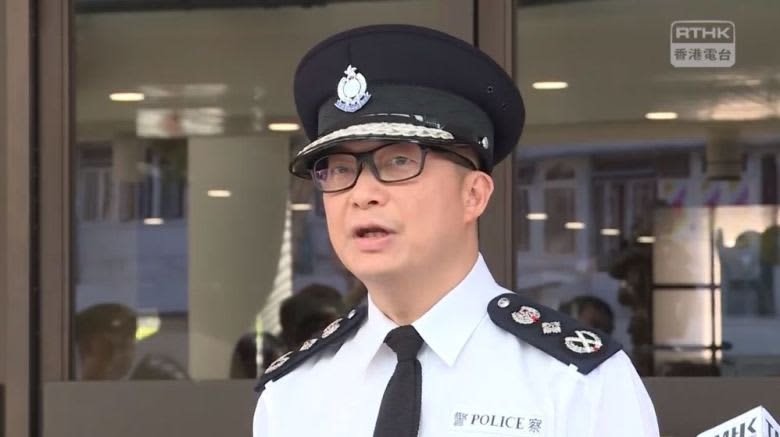 Hong Kong's police chief said the sanctions were "meaningless" to him, adding that safeguarding national security and the security of Hong Kong was his responsibility and his honour.
Former Police Commissioner Stephen Lo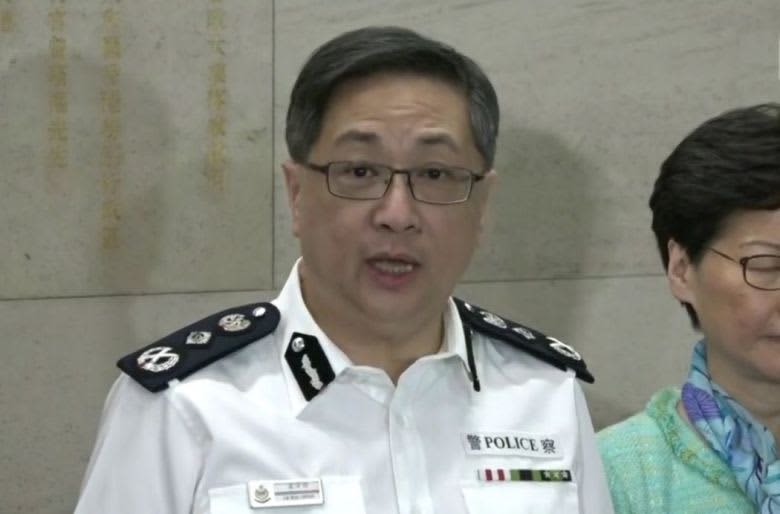 Tang's predecessor, who was police chief from May 2015 until November 2019, said the US sanctions were "completely unreasonable and unjust," adding that he felt extremely regretful and resentful. Lo said safeguarding national security was the responsibility of the police, and he would continue to resolutely support the Chinese central government and the Hong Kong government in implementing the national security law.
Secretary for Constitutional and Mainland Affairs Erick Tsang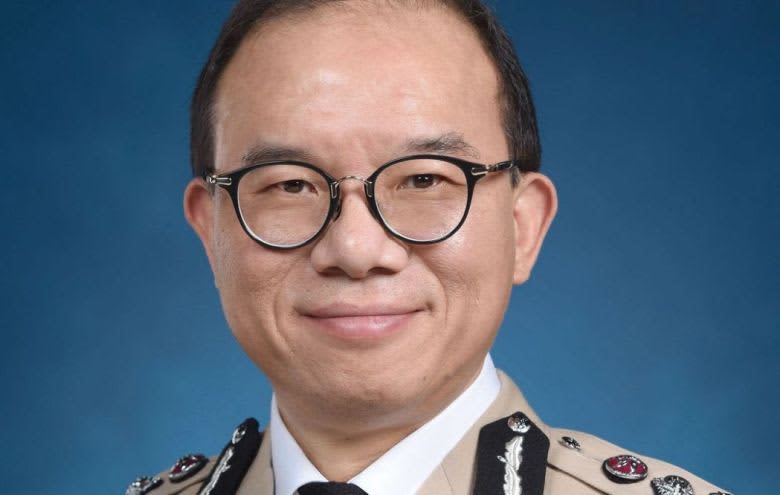 Tsang, who was appointed Secretary for Constitutional and Mainland Affairs in April, said the "so-called sanctions" were simply self-deception, had no effect and were meaningless. He added mockingly: "If you want to sanction, then please find something that affects me."
Secretary General, Committee for Safeguarding National Security of the HKSAR, Eric Chan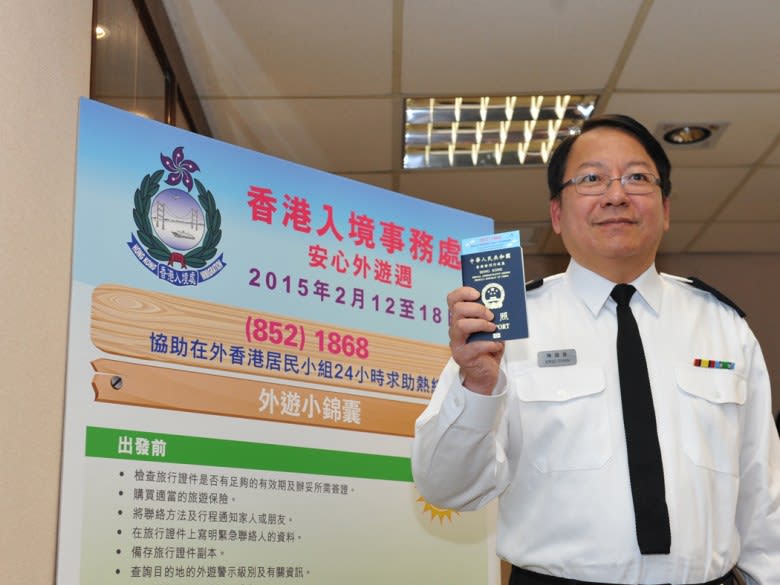 Asked whether his inclusion on the sanctions list led him to regret his role as director of the Chief Executive's office, Eric Chan insisted that he had no regrets.
Xia Baolong and Zhang Xiaoming of the Hong Kong and Macau Affairs Office of the State Council, and Director of the Office for Safeguarding National Security Zheng Yanxiong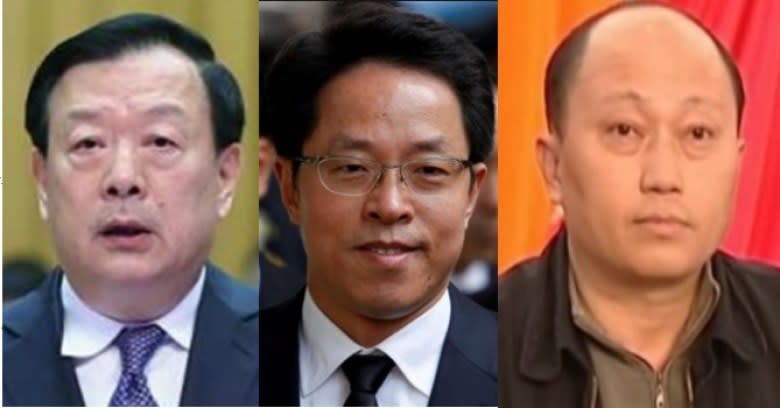 The Hong Kong and Macau Affairs Office, of which Xia and Zhang are director and deputy director respectively, issued a statement condemning the sanctions, saying intimidation or threats would not affect its determination to safeguard national security. The Office accused the US of "blatantly hegemonic behaviour" and of trampling on international law and the basic norms governing international relations. The newly-established Office for Safeguarding National Security in Hong Kong, which Zheng Yanxiong leads, did not issue a statement in response to the sanctions.