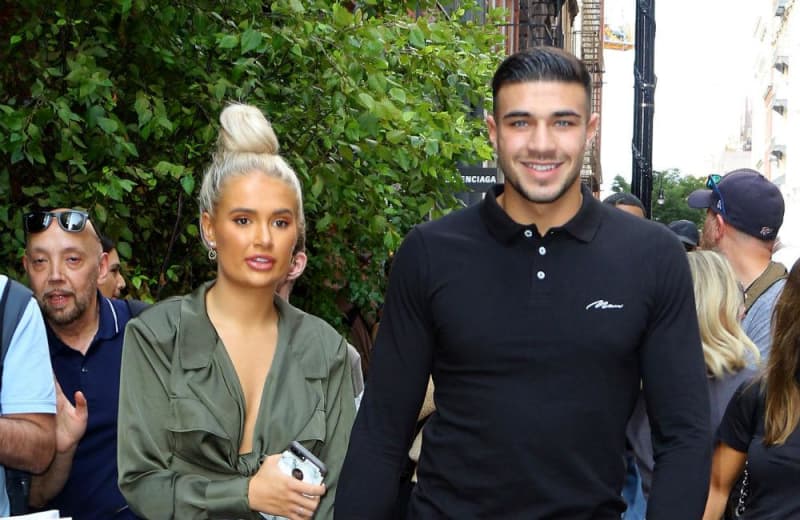 Molly-Mae Hague doesn't want to wait "ages" before she has a baby with Tommy Fury.
The 21-year-old reality star - who met the 21-year-old boxer on 'Love Island' last year - has always wanted to welcome her first child while she is still young, and she hopes it won't be much longer until she gets pregnant.
Replying to a fan on an Instagram Q&A who questioned how much longer it would be before she and Tommy "have a baby", Molly replied: "Probably not ages, like, I've always wanted to have a baby slightly younger anyway, so not going to be super, super old or not going to be super, super young. But I don't know."