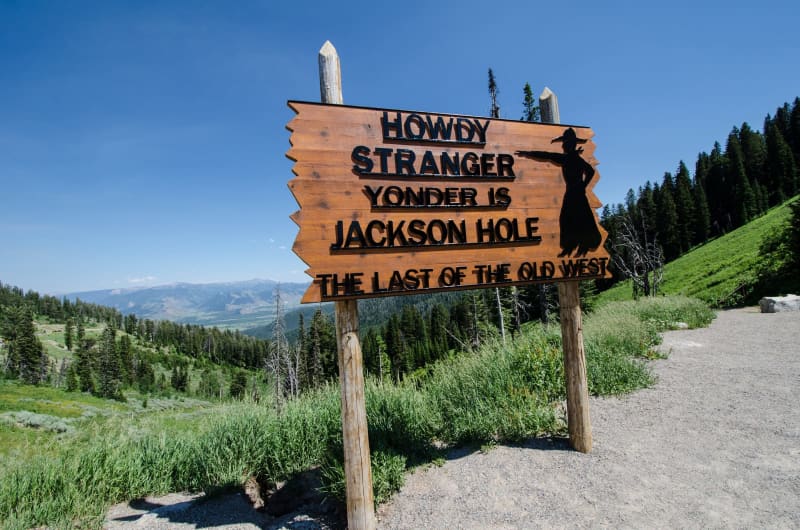 Normally late August is when the global financial elite gather in the foothills of the Grand Tetons to rub shoulders, hike in the valleys, and share ideas about the world's economy.
But this is not a normal late August.
The Federal Reserve Bank of Kansas City's annual Jackson Hole Economic Symposium has dropped the geographic reference from its title this year. COVID-19 moved the yearly banking conference out of the Wyoming mountains and into cyberspace. It will be Thursday and Friday online in the week ahead. Instead of discussing monetary policy among lodgepole pines, cottonwood trees and huckleberries, central bankers, academics and economists will log on and live stream their discussions.
The yearly getaway has a reputation as a place where Federal Reserve leaders drop hints about their current thinking and future strategies. In previous years, officials have whispered about the direction of interest rates, or dropped clues about buying bonds to help stimulate the economy. The meeting has become part of the bank's "open-mouth" operations — using individual speeches and remarks, not official policies, to guide investor expectations.
This year's virtual talk will be no different. There are real questions surrounding the Fed's unprecedented monetary actions taken to stave off an economic depression during the pandemic. After cutting interest rates to zero and buying all kinds of bonds from corporate IOUs to municipal bonds in its effort to encourage lending, should the bank provide more support, especially if job growth slows and a wave of business closings breaks as Congressional stimulus efforts stall? Will the Fed allow inflation, which remains tame, to run hotter than usual before raising interest rates? How can the bank shift its strategies from the short-term rescue mission that was necessary this spring, to buttressing a more inclusive and lasting economic expansion?
As long-term investors look for answers, there is no question the Federal Reserve has been a central source of confidence and underpins the stock and bond market rallies.
———
ABOUT THE WRITER
Financial journalist Tom Hudson hosts "The Sunshine Economy" on WLRN-FM in Miami, where he is the vice president of news. He is the former co-anchor and managing editor of "Nightly Business Report" on public television. Follow him on Twitter @HudsonsView.
———
©2020 Miami Herald