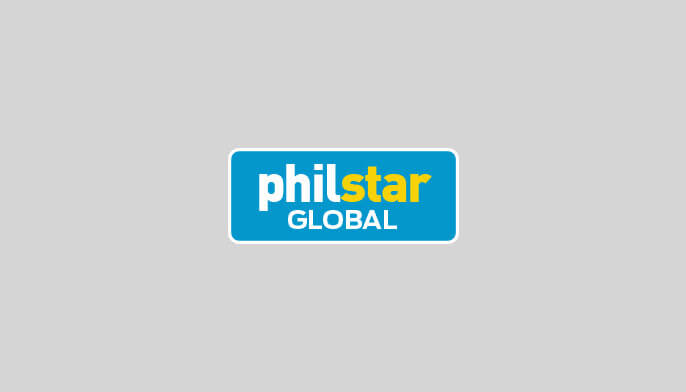 Some things can not be postponed
Last Monday, August 17, I received a call from an unregistered name, only mobile numbers appeared. Talking in our native language Tagalog, it was a familiar voice that courteously greeted me. On the other end of the line was former Special Assistant to the President (SAP) now Senator Christopher "Bong" Go.
At the outset, Sen.Go mentioned about an item in my column "Disconnect in e-learning" published that day. Straighforward, Sen. Go sought me out to personally clarify item-per-item certain comments made in that column.
By way of trivia, we were actually phone pals while he was then the head executive assistant of former Davao City Mayor Rodrigo Duterte during the May 2016 presidential election campaign period. I was then coordinating with Atty. Bong Go for Mayor Duterte to attend the sit-down panel interview being done by The STAR to each and every presidential candidate every election period.
With the help of our Davao City correspondent Edith Regalado, we were able to pin down Mayor Duterte just a few days before the campaign ban took effect. Not only he had sat down with The STAR editors, columnists and reporters. In fact, Atty. Go kept calling me on mobile phone trying to explain the bad traffic of trucks stalling them on the road going to The STAR editorial office at Port Area in Manila.
Fast forward. Hence, it's been more than four years since the last time I had direct text or phone conversations with SAP Go. So the phone conversation was a reconnection of sorts to each other, albeit on perceived misplaced commentaries.
Sen. Go strongly took exceptions to my saying he "had the final say" when President Duterte decided to invoke the powers granted to him to move the scheduled opening of classes in all public elementary and high schools to Oct. 5 under Republic Act (RA) 11480. In that column it stated: "It was only after Sen. Go spoke out in public that the Department of Education (DepEd) gave in to calls in deferring the Aug. 24 opening of school classes amid the 2019 coronavirus disease, or COVID-19 pandemic."
So, he took issue to my observation Go's fellow Senators much earlier have been pressing DepEd to postpone the opening of classes following the surge of positive cases of COVID-19 infection in Metro Manila and other parts of the Philippines. But DepEd Secretary Leonor Briones adamantly stood pat against all calls to reset the scheduled school opening. Citing the need to get schoolchildren back to the study mode, Briones noted with concern that the delayed learning of young Filipinos have piled up after more than five months of lockdown starting March 15 since the outbreak of COVID-19 pandemic.
What apparently struck a sore note to him was the commentary: "But it took the public appeal of Sen. Go, erstwhile Special Assistant to the President (SAP), and now chairman of the Senate committee on health, that made it happen."
As he explained to me repeatedly, it is Mayor Duterte who makes the final decisions even after consulting and getting feedbacks and the public sense from all sources and not limited to his Cabinet members and other presidential advisers. In this particular issue of holding classes, Go cited, Mayor Duterte has consistently declared he won't allow any face-to-face at schools until no vaccine is developed yet to fight off COVID-19 infection.
Months before, Sen. Go recalled pressing the DepEd to postpone opening of classes it had set to start today.
According to DepEd, out of total enrolment, 21.5 million are in public schools while only 1.59 million enrolled in private schools. Although reset already to Oct. 5, DepEd allowed some private schools that already started their classes to continue but only through the so-called "electronic" or e-learning using online, wifi, or digital platform schooling in line with the no face-to-face rule.
Go reiterated the postponement will give enough time for DepEd to prepare more for its "blended learning" that applies physical distancing as among measures to prevent COVID-19 infection among schoolchildren. It would also enable teachers as well as students and their parents, Go pointed out, "to adjust" to the various modalities under the DepEd's approved combination of modular, distance-learning via television and radio, and, "e-learning" system.
On a personal level, Go told me, he has two children still at school, one is on 12th grade while the elder one is in college already. So he has passionately called to postpone class opening in a bid to keep schoolchildren staying at home for now and away from COVID-19 infection.
During the same phone call, Go sought to dispel public perception of his sphere of influence being always present beside President Duterte even if he is already a Senator. In fact, Sen.Go still sits at every meeting of President Duterte with the Inter-Agency Task Force on the Management of Emerging and Infectious Diseases (IATF-MEID).
"This is upon the request of the President to attend it as representive of the Senate," Go explained. Any way, he pointed out, this does not prevent him from performing his duties at the Senate where he has to attend to sessions and public hearings "for three to four days a week" only.
But as previously stated in my column, the two-month delay of school opening would still not solve the disconnect of "e-learning" to many public schools all over the country. No less than the official figures from the Department of Information and Communications Technology (DICT) showed only above income Filipinos can afford to be connected to the "e-learning" platform.
This is why, Sen. Go pointed out, President Duterte keeps pushing hard the country's telecommunications industry to serve the higher public interest, not just to amass profits. Relating his personal conversations, Go echoed that President Duterte keep telling them to help him as much as they could to fulfill his campaign promises, especially to raising the income classes of Filipinos that will get them out of poverty living.
With less than two years left of this administration's term, there are some things that cannot be postponed.