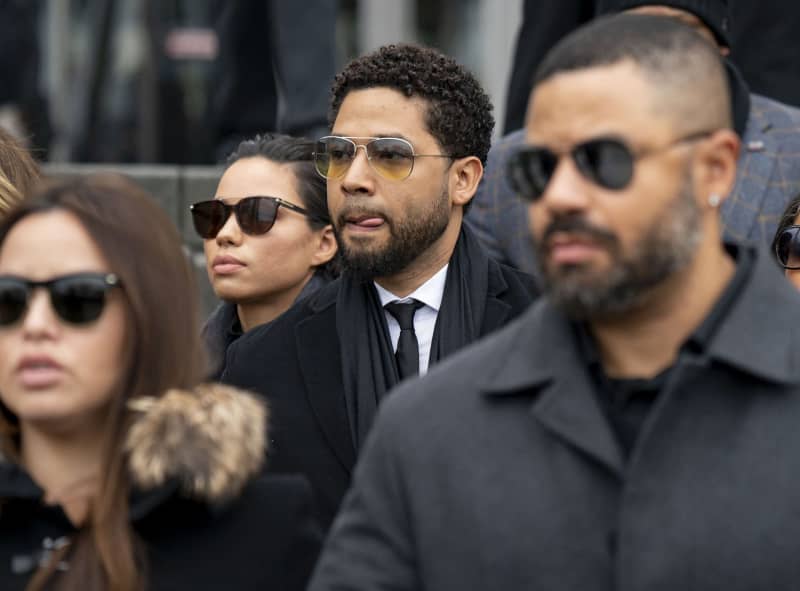 CHICAGO — A Cook County judge on Friday rejected a request to release a special prosecutor's full report on how the state's attorney's office and Chicago police handled the Jussie Smollett case.
Judge Michael Toomin ruled that the request from special prosecutor Dan Webb did not meet the legal standard for unveiling grand jury material, which is normally secret.
Information very similar to the still-sealed grand jury material was made public by other means over the course of the much-publicized Smollett matter, Toomin noted. "There was access to material that lessens a need for this material to be released," he wrote in his ruling..
Webb had released a summary of his findings last week, concluding that State's Attorney Kim Foxx and her subordinates abused their discretion and misled the public, but their conduct did not rise to the level of criminal wrongdoing.
Webb said he needed a judge's permission to release the full report because it contains confidential grand jury material.
Webb declined to comment after the hearing, as did Ruben Castillo, the formal federal judge who is representing the Cook County state's attorney's office in the matter.
Smollett, an actor who was living in Chicago during filming of the television show 'Empire,' was accused last year of staging a phony hate crime on himself. The case drew international attention and the media firestorm only grew after Foxx's office abruptly dropped all 16 felony counts against him, then gave shifting and misleading explanations as to why.
In a court filing Wednesday, Foxx's office asked Toomin to delay the report's release until her office had a chance to review it, saying they deserve a chance to respond to the "factual inaccuracies" they believe the report will contain. Criticism of Foxx's handling of the case has fueled calls to replace her in the November election with a Republican challenger, a long-shot bid in heavily Democratic Cook County.
"Once the errors are included in a public report, the victims of the errors have no meaningful recourse," states the court filing submitted by attorney Ruben Castillo, a former federal judge who is representing the state's attorney's office in the case.
The filing does not detail any of the alleged factual errors they believe Webb's report contains.
In a response, Webb's team said Cook County prosecutors have "no reason to assume" that there are any inaccuracies in the full report, and that Foxx's team is free to challenge the findings by issuing public statements after the fact.
The news release last week summarizing Webb's investigation indicated that while no criminal charges were warranted against anyone in Foxx's office, his team would be reporting potential violations of legal ethics over the handling of the Smollett investigation to Illinois' attorney disciplinary board. Some false statements in the Smollett matter were made by Foxx herself, Webb found.
Webb was appointed special prosecutor last year after Toomin found that Foxx had improperly handled her withdrawal from the case early in the process, rendering the whole case void. Webb charged Smollett again in February with six counts of disorderly conduct. That case is pending before Cook County Judge James Linn.
———
©2020 Chicago Tribune