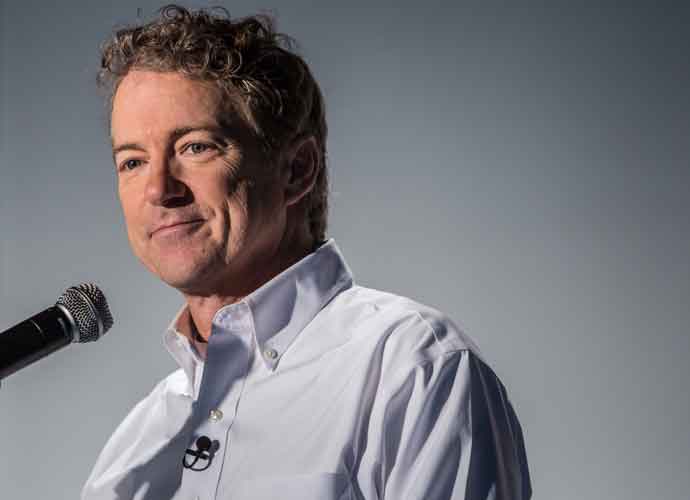 Sen. Rand Paul (R-Kentucky) thanked Washington D.C. police for "literally saving" his life from a "crazed mob" as he departed the final night of the Republican National Convention.
"Just got attacked by an angry mob of over 100, one block away from the White House. Thank you to DC Police Dept for literally saving our lives from a crazed mob," Paul tweeted.
Videos on social media show protesters yelling at, and encroaching on the senator and his wife Kelley. According to the videos, Paul and his wife were not physically touched by any of the protesters.
The police could be heard telling the crowd to "back off" while escorting the couple back to their hotel.
Other guests leaving the RNC were confronted by protesters as well, according to videos shared on social media.
Rep. Brian Mast (R-Florida) was confronted by a group, but appeared to take their comments in stride.
"Everybody has the right to protest, that's a beautiful thing," Mast said. Asked if he was afraid for his safety, he replied "No, should I be?"
Mast, a veteran and Purple Heart recipient, was injured in combat. He tweeted Friday that "they thought I would be an easy target because my prosthetics move slowly."
Several Republicans, including Sen. Ted Cruz (R-Texas), condemned the harassment of individuals leaving the RNC.
"What happened to Rand & Kelley tonight (and numerous others exiting the RNC) was wrong," Cruz wrote on Twitter. "The police protecting them were heroic, but this needs to stop. This is very close to escalating to serious violence."