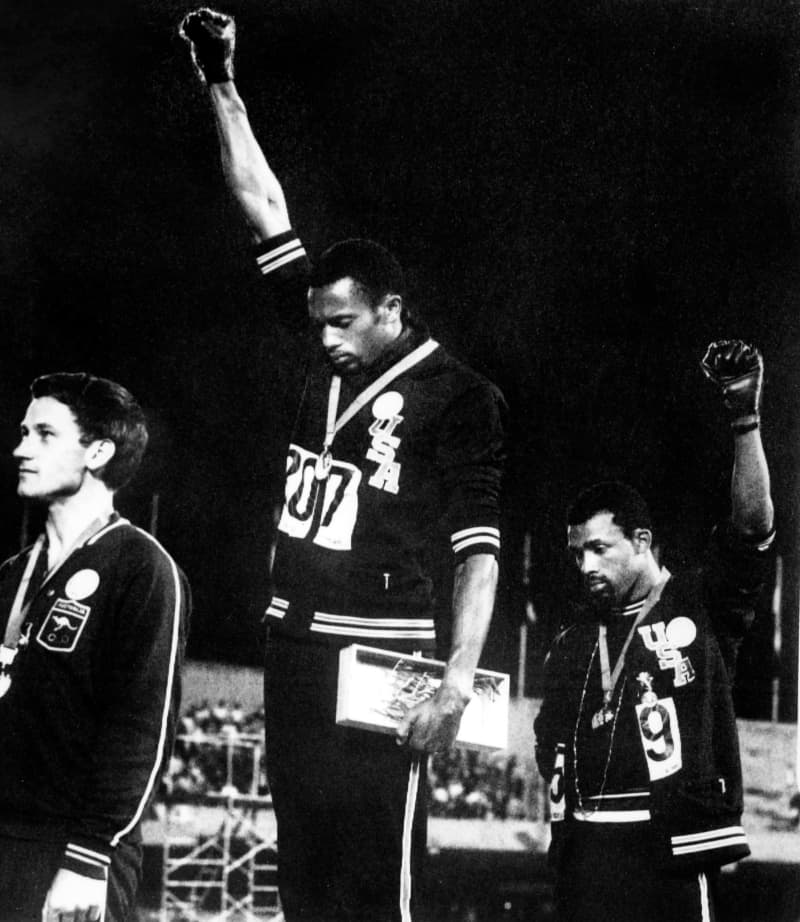 KANSAS CITY, Mo. — Before the momentous dividing line of 2020 with its synergistic upheaval of pandemic and social awakening, the latest brutal act of racial injustice in the spotlight typically would have been a fleeting and grudgingly tolerated topic in the world of sports in America.
It's a country, after all, where coaches and athletes who express a sentient view are apt to hear "shut up and dribble," or "stick to sports," and get that approximate message from their owners and coaches behind the scenes.
A place where saying "Black Lives Matter" is twisted to be controversial in certain circles because of a willfully ignorant failure to accept that the term simply means Black Lives Matter, too.
Where a sitting president (among others) warps the purpose of NFL players peacefully kneeling during the national anthem to protest racism and tells supporters that "NFL owners, when someone disrespects our flag (should) say, 'Get that son of a bitch off the field right now. Out. He's fired. He's fired.' "
Where for a long time many have felt athletes should be seen and not heard, as if they were children, because they are gladiators for your amusement only.
But a clarion call resounds now, in each pre-game kneel or emotional appeal or decision not to play in honor of righteousness.
Because this flashpoint isn't about Black vs. white; it's about good vs. evil, as Royals general manager Dayton Moore said recently.
"And somehow or another," Negro Leagues Baseball Museum president Bob Kendrick added at the time, "the good has to win out."
Anyone may disagree with methods or messages, may struggle with reconciling this seismic shift in the sports landscape. Of course.
But to say you don't care about what those you cheer for want or think or suffer from is contempt that echoes the broader issues at large:
Stay where you belong, that dismissiveness says.
And we need diversion, so we don't want to hear or see the problems.
Or: Sports is my refuge, so I don't acknowledge your humanity beyond its context in our own lives.
"One day you're (their) favorite player," Chiefs safety Armani Watts wrote on Twitter. "And the next 24 hours you're the worst human being alive all because you want equality."
———
Even if you don't consciously embrace that thinking, that's the implicit signal if you condemn their right to expression.
"As athletes, while we're distracting the world in some sense by playing, they're forgetting about it," Washington Mystics guard Natasha Cloud, who opted out of the WNBA season to fight for reform, wrote in an op-ed for The Athletic. "They're forgetting about Jacob Blake and Breonna Taylor and George Floyd … To expect Black men and women to play their sports and just forget about what's going on, that's cruel."
Those days are fading, both at the professional level and collegiately, where athlete empowerment is gaining momentum.
As athletes also are more visibly engaged in their communities with donations and foundations in recent months, bolder steps in speaking out have illuminated how the leverage has changed.
If you don't believe that, brace yourself for that wave to soon arrive at a theater near you: Sept. 10 at Arrowhead Stadium, where the Super Bowl champion Chiefs will take on the Houston Texans in the NFL opener.
Given that Patrick Mahomes and Tyrann Mathieu played substantial roles in the Black Lives Matter video that catalyzed the NFL into re-examining its stance, considering the visibility and prevailing climate, it would be a surprise if no statement were made.
Maybe some or all will be kneeling pre-game. Or have arms locked. Or some other form of expression.
If that occurs, it's apt to inspire some and antagonize others — doubtless including some who reserve the right to solemnly holler "Chiefs!" instead of "brave" at the end of the anthem.
Everyone's entitled to their exasperation, naturally, or their withdrawal of financial support or interest if it's so intolerable to consider caring about performers as people instead of just automatons.
Even thoughtful and respectful disagreement about approaches is constructive, as Royals star Whit Merrifield reminded the other day.
"I don't necessarily agree with the way it is addressed a lot of the times, but I don't know what it's like to be a Black man walking down the street," he said. "But I also don't know what it's like to be a cop out there trying to protect the streets.
"What I do know is that there's evil in the world and there's good in this world. What I also know is that love brings on love and hate brings on hate. And unfortunately, we've got a little too much hate bringing on more hate, it seems, with everything going on."
Everything going on, though, presents an opportunity to better understand where all are coming from. And reflect on why anyone would want to mute people trying to make good on the promise that this would be a nation in which all are created equal.
"Enough is enough," Mahomes said this summer. "We've got to do something about this. I'm blessed to have this platform. Why not use it?"
———
With certain notable exceptions, such as civil rights activist Colin Kaepernick (effectively banned by the NFL) and his followers, and conscientious NBA coaches Steve Kerr and Gregg Popovich and women's soccer star Megan Rapinoe, the inclination to use a sports platform in this way often was suppressed either by those clinging to the status quo or by a related chilling effect.
And if you still think, "Why now?" … remember this goes back forever. By way of example, let's turn to John Carlos and Tommie Smith at the 1968 Mexico City Olympics. As they stood on the medal stand and raised black-gloved fists, Carlos thought to himself, "I just projected my love onto America, whether they wanted it or not."
It wasn't his fault, he told me in 2001 at his home in Palm Springs, Calif., that his message was "too deep" for the land that he loves and that they were kicked out of the Games and ostracized at home.
And it wasn't his fault the message hadn't taken decades later, when the crux of the issue remained in force: "If the government doesn't get serious, it's going to be the start of Armageddon. Race relations look good on the outside but have a wicked undercurrent."
One that has surged over how it all was — at least when it comes to sports.
For so long, it went like this: Owners ruled by fiat and worried about offending their fan base and bottom line. Administrators and coaches obliged to their bosses cordoned off any supposed performance distractions to their players. Athletes were concerned that voices without restraint could cost them their careers or scholarships.
But that's all been in flux amid the entwined twin forces of the COVID-19 pandemic and the pleas against the ongoing epidemic of hate and bigotry redefined by the brazen killing of George Floyd beneath the knee of a Minneapolis policeman.
Within the swirling chaos, certain forms of clarity have emerged that figure to be here for good … or at least the foreseeable future. That includes a visceral call to stand and be counted for us all.
It's a matter of conscience as we better understand how fragile our democracy is and how precarious life is — particularly for those in the Black community more at risk to the virus, as well as to being killed because of their skin color.
It's a point of urgency as we see more than ever how interdependent we are, paradoxical as it might seem at distance.
———
So, yes, after police in Kenosha, Wis., fired seven shots into the back of unarmed Jacob Blake last week, a number of games in the NBA, WNBA, MLB and MLS were postponed, and several NFL teams canceled practices.
A few days later, Chiefs coach Andy Reid addressed the matter before he was even asked.
"We all need to join hands, man, and make this world a better place where we can go into each other's neighborhoods and be comfortable," he said.
As of Friday afternoon, it was unclear what Reid and the Chiefs might be comfortable unfurling along with their new Super Bowl banner on Sept. 10. And it's easy to wonder about conversations behind the scenes, given that owner Clark Hunt made clear his preference that players stand during the national anthem when former Chiefs cornerback Marcus Peters protested.
It also bears mention when it comes to matters of racial justice that the Chiefs have taken only tepid measures so far regarding the ongoing appropriation of Native American imagery — another area requiring more listening and action.
But say this for Hunt, who also is the chairman and CEO of FC Dallas of the MLS. When FC Dallas defender Reggie Cannon received death threats and racist comments after calling out fans for booing players kneeling during the anthem, Hunt and FC Dallas president Dan Hunt issued a statement calling the response to Cannon "repulsive."
Still, he'll have another test in the weeks to come, one that calls for more nuanced thought.
But so will everyone at this crucial pivot point, a juncture when we should be listening to those who haven't had a voice — including those who've long enjoyed a platform but not often this sense of liberty and duty.
"Having talent," Carlos said in a 2016 phone interview, "doesn't mean I have to give up my manhood or my vision of how society should be."
All the more so now, Titans coach Mike Vrabel said earlier this week, a time when "those who can, must."
———
©2020 The Kansas City Star (Kansas City, Mo.)