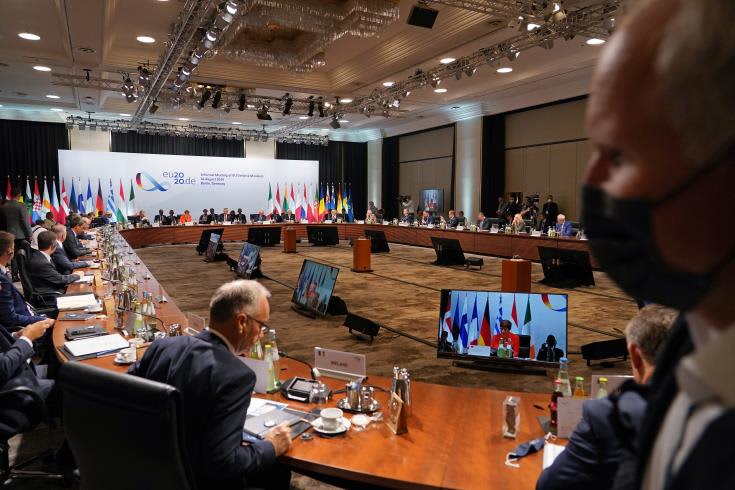 Minister of Foreign Affairs of Cyprus Nikos Christodoulides said on Friday that the decisions of the Informal EU Foreign MInisters Summit reflect to a great extent the basic argument that no double standards should be applied.
In statements to CNA after the conclusion of the Summit in Berlin, Christodoulides said that the main issue during the Summit was that any political decisions made should not be leading to double standards.
Meanwhile, Greek Foreign MInister Nicos Dendias said after the Summit that the EU High Representative has presented options for future sanctions that will be discussed at the European Council end of September, in case there is no de-escalation of the tension or dialogue on behalf of Turkey.
Greece received the unanimous support of all its EU partners, Dendias said, adding "an understanding that sanctions will come if Turkey does not de-escalate tensions and return to a dialogue".
He also expressed hope that Turkey "will return to reason, stop provocations and arbitrary actions, stop violations of International Law and will allow Greece to return to a context of discussion on the one-and-only dispute, namely the Exclusive Economic Zone and the overlying maritime zones, with a reference framework of International Law and the Law of the Sea."
"Our red line is our Constitution, the protection of our sovereignty and sovereign rights," he concluded.