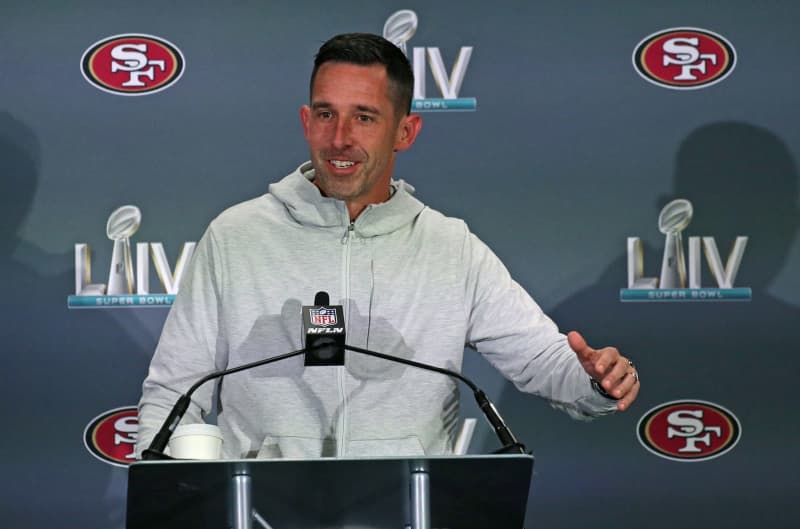 SANTA CLARA, Calif. — The 49ers went through nearly all of training camp without adding a player to the COVID-19 list after two players were removed from it in early August. But that changed Monday when starting linebacker Fred Warner was added to the list minutes before the team hit the practice field.
It was an example that things could change quickly in 2020 — and why the strict coronavirus protocols are in place to begin with.
"I think it's just a good reminder that no one's out of the woods. When you go a few weeks with nothing happening, and you start you to feel pretty safe, and it's a reminder that stuff's out there," head coach Kyle Shanahan said Monday.
The team cannot provide details on Warner's health status, according to the agreement between the NFL Players Association and the NFL when they came together to create a plan to start the season amid the worldwide pandemic. Running back Jeff Wilson Jr. and receiver Richie James Jr. were removed from the list Aug. 4.
Players are placed on the reserve/COVID-19 list when they either test positive for the virus or come in close contact with someone who does. If Warner tested positive Sunday and received his result Monday, the soonest he could return to the facility would be Thursday after passing three consecutive tests.
Given that, it's unclear if Warner will be available to play in the Sept. 13 season opener against the Arizona Cardinals less than two weeks away.
The average amount of time players have spent on the reserve/COVID-19 list is 8.5 days, according to an NBC Sports Bay Area report. Warner joins Panthers defensive back Derek Thomas, Saints running back Dwayne Washington, defensive end Steven Means of the Buffalo Bills and Jaguars offensive tackle Ryan Pope as players currently on the list. The league has largely gone outbreak free since teams began practicing in early August.
It's unclear who would replace Warner at middle linebacker and the signal caller of the defense if he were to miss time. One option is Kwon Alexander, who has played on the weak side next to Warner since being acquired before last season. He moved to strong side linebacker, the "Sam" position, during last year's playoffs when he returned from a Halloween pectoral injury.
Another option is Dre Greenlaw, who started 11 games last season, though he missed practice Sunday and Monday while in concussion protocol after sustaining an apparent head injury last week. Others include second-year pro Azeez Al-Shaair, Demetrius Flanningan-Fowles and veteran Joe Walker, who signed in free agency in the spring.
Shanahan and other 49ers players have mentioned over recent weeks how well they thought the team was handling the new protocols inside the team's facility. That included creating individual weight lifting tents for players, a more spaced out locker room and moving meeting rooms inside the spacious club levels of Levi's Stadium to allow for proper distancing.
Said defensive lineman Arik Armstead: "I know you get in the groove of things, you get in a rhythm, you get in a schedule and you kind of forget about COVID and how serious it is. An incident like this, hoping that Fred is okay, but it's a quick reminder of how things can go and how we need to continue to be safe, take care of each other, protect each other, protect our family, continue to practice safe and healthy habits, (and) social distancing."
———
©2020 The Sacramento Bee (Sacramento, Calif.)