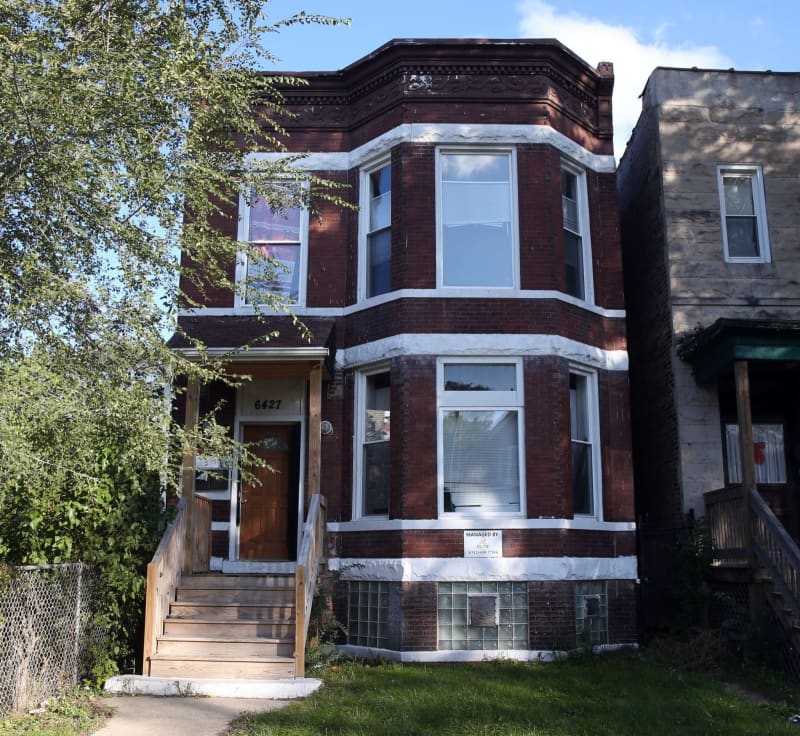 CHICAGO — The Chicago house of Emmett Till, whose brutal murder in Mississippi helped spark the civil rights movement, is expected to take the first step toward official city landmark status Thursday.
The Commission on Chicago Landmarks will consider a recommendation for the house, at 6427 S. St. Lawrence Ave., beginning a multistep process that would protect it from significant changes or demolition.
The expected vote will take place days after the 65th anniversary of Till's murder on Aug. 28, 1955, and against the backdrop of nationwide unrest sparked by the killing of George Floyd in Minneapolis and the shooting of Jacob Blake in Kenosha, Wisconsin.
The red brick two-flat was the home of Till and his mother, Mamie Till-Mobley, before he traveled to Mississippi in the summer of 1955 to visit relatives. The 14-year-old was tortured and murdered for allegedly whistling at a white woman at a convenience store.
Till's mother chose an open-casket funeral to show mourners, and the world, the horror and violence her son endured.
Built in 1895 in the West Woodlawn neighborhood, Till's home "is an important reminder of Chicago's connection to the South and the Civil Rights movement that continues today to seek justice for the Emmett Tills of this nation. The memory of Emmett Till, and the contributions of his mother Mamie Till-Mobley since his death, are essential to telling the story of equity and justice in America," says the final draft of a staff report to the commission.
Till and his mother lived in a three-bedroom apartment on the house's second floor, according to the report.
The nonprofit advocacy group Preservation Chicago has supported recognizing the house as a city landmark.
The City Council has the final say on whether a building is granted protected status.
———
©2020 Chicago Tribune