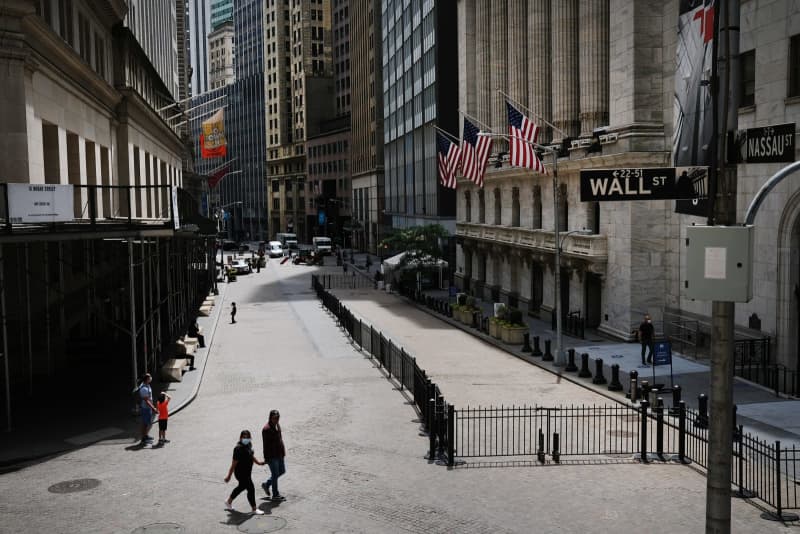 Stocks plunged Thursday after a summer of almost unabated gains, as a rough day for the tech sector weighed on Wall Street.
The Dow Jones Industrial Average tumbled more than 800 points, or around 2.8%, and the S&P 500 fell more than 125 points, a more than 3.5% dive.
The tech-heavy Nasdaq Composite fared even worse, spiraling for most of the day. It shed almost 600 points, a 5% descent.
Apple stock sank more than 8%. Microsoft slipped more than 6%.
Wall Street boomed through July and August, reaching records despite the pandemic recession. Investors have shrugged at historic unemployment and the ballooning national debt, pouring money into the financial markets amid low interest rates. Federal stimulus spending has helped power the surge.
Ed Moya, a senior market analyst at Oanda, said investors were responding Thursday to a mix of negative news, including the brewing trade war between the U.S. and China and concerns that the economic recovery has stalled globally.
"Investors saw that there's just too many things that are flashing red, and the high flyers are getting picked on today," Moya told the Daily News. "They've run up so far that this is actually probably healthy."
———
©2020 New York Daily News