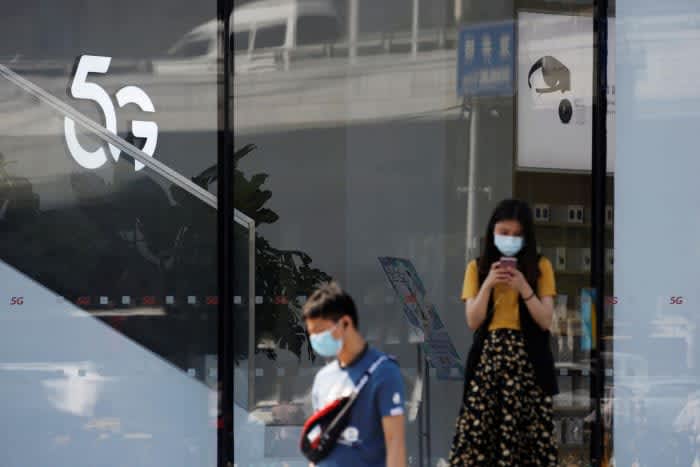 As 5G technology continues to roll out around the world and digital storage becomes cheaper and more efficient, the profound impact this will have on the business world is becoming clearer than ever.
Not only will these technologies revolutionise how businesses operate, but they may also play a significant part in widespread social and cultural shifts around the globe.
There is a saying in China: 4G has changed people's lifestyles, but 5G will change society. Under 5G the speed and accuracy at which information can be shared within and between networks and devices opens up huge opportunities.
Everything from virtual-reality (VR) Facebook games and self-driving cars to medical records and the instantaneous transfer of billions of dollars will benefit from the rapid and secure collection, transfer and storage of information.
A natural fit for this technology is banks and finance companies — businesses that rely on fast and accurate information transfer. In this new environment, whoever can harness faster, more efficient and cost-effective data infrastructure can reshape the banking experience for customers — and edge out the competition.
Contactless payment systems will become ubiquitous even in remote areas when 5G becomes available. Cloud computing, anti-fraud measures, security checks and customer support and account services via one-on-one teleconferencing will also take place in a seamless and instantaneous manner.
Eventually, even schoolchildren and entrepreneurs in the most isolated regions will have access to the same services and opportunities as their big-city counterparts.
Stakes as high as these raise questions about how — and who — will manage the incredible amount of digital infrastructure necessary to operate at this elevated level. The value of the next-generation data storage market is estimated to nearly double to US$102 billion by 2024, meaning the stakes are indeed huge.
The Chinese company Huawei is among those leading the charge. Cutting-edge storage tech and information management solutions are flowing from its research centres — it has 12 scattered around the world that can enable companies to manage the vast amounts of data that will be handled on 5G networks. Another Chinese company, ZTE, is also leading in this field.
Given the potential of 5G, high-stakes diplomatic games have been playing out from Washington to Brussels to Beijing, and have spilled over into discussions about trade, travel and even military issues. Whichever side wins the battle will have the chance to shape the economies and society of the future.
---
Suwatchai Songwanich is an executive vice-president with Bangkok Bank. For more columns in this series please visit www.bangkokbank.com