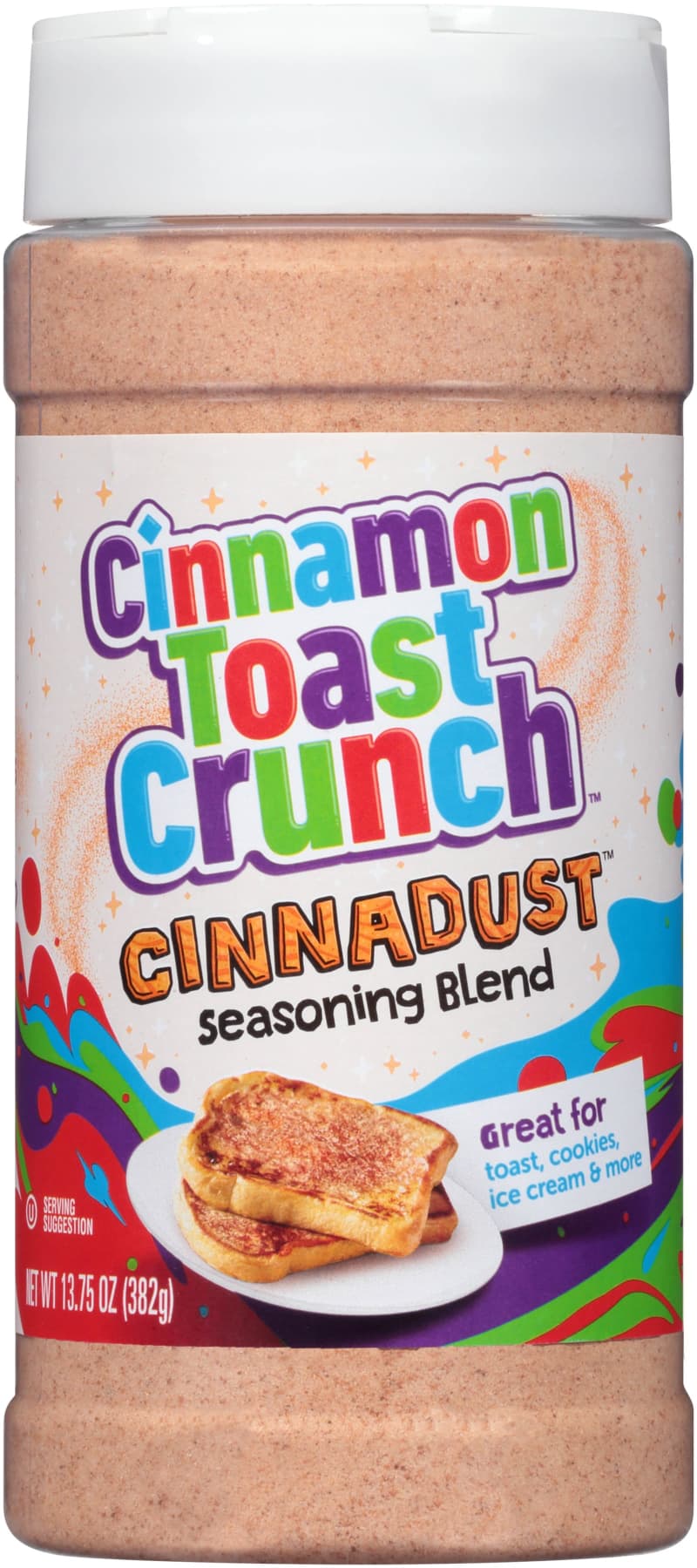 Fans of Cinnamon Toast Crunch cereal can add the flavor to just about anything now.
The popular breakfast treat's new seasoning blend, Cinnadust, has been released to the masses.
The product, the cinnamon-sugar blend of Cinnamon Toast Crunch, is paired with sweet notes of caramel, vanilla and graham flavors, according to B&G Foods, which made the announcement late last month.
The idea is for all the flavors inside of Cinnadust to combine and create the "unmistakable taste of a bowl of Cinnamon Toast Crunch Cereal."
The new blend is recommended for popcorn, coffee, ice cream, cookies and cake.
With a suggested retail price of $5.48 for a 13.75 ounce container, Cinnadust will be sold exclusively at Sam's Clubs before becoming available nationwide and online retailers in early 2021.
———
©2020 New York Daily News