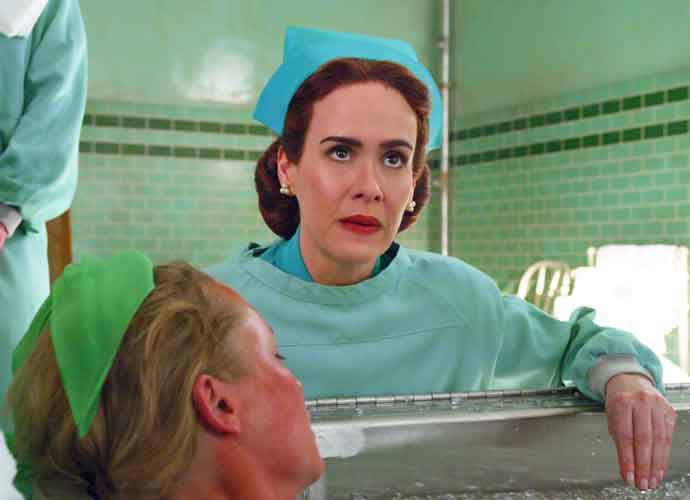 On Tuesday, the final trailer for the psychological thriller drama series Ratched created by Evan Romansky was released. The show is centered on Nurse Mildred Ratched, the main antagonist from the 1962 novel One Flew Over The Cuckoo's Nest by Ken Kesey. It serves as an origin story for the character and how she became so controlling and vile during her occupation. Ratched stars Sarah Paulson as the titular character.
The trailer opens with Nurse Ratched walking down a hallway, with her saying that she remembers her mother and father but cannot picture them as she was taken away from her parents when she was very young. Although she was told that she would see them again, she soon found out that it was a lie. The trailer then cuts to Ratched looking at herself through a mirror while wearing a yellow dress, telling herself she looks good. After we see the Netflix logo, a piano starts to play in the background, as one of Ratched's superiors presents what a lobotomy looks like to her. The superior claims that juvenile distraction, lesbianism and mania can all be reversed through this surgery. When one woman questions if performing a lobotomy is playing God, Ratched responds that "there are rights and wrongs, but there are some things that are worse to feel than simply feeling nothing." While Ratched is speaking the audience is briefly shown her relationship with one of the mental patients, before he too is given a lobotomy by her. As the music starts to get faster and louder, we see Ratched come into conflict with some of the orderlies who threaten her, while the future tyrannical nurse remains defiant. The trailer then ends with a character claiming that the mental hospital could possibly be where they actually belong, before cutting to the title card.
Ratched will premiere on Sept. 18 on Netflix. It will be intriguing to see where the show will take the Nurse Ratched character, and how it will explore her as a person instead of a villain.