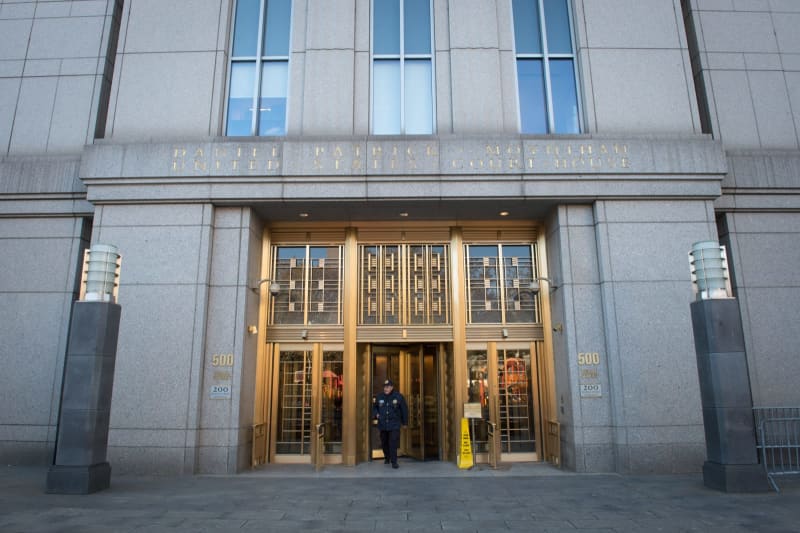 NEW YORK — A former Columbia University gynecologist who served no jail time because of a controversial plea deal with Manhattan District Attorney Cy Vance has been slapped with new federal charges of abusing dozens of patients.
Dr. Robert Hadden sexually abused patients from 1993 to 2012, according to a 20-page indictment filed in Manhattan federal court Wednesday.
The doctor's alleged scheme involved developing trusting relationships with patients and then arranging encounters with them alone in a room. He'd then engage "in a course of increasingly abusive conduct, which Hadden attempted to mask under the guise of legitimate medical care," prosecutors wrote. He conducted "sexualized breast exams" and "inappropriate mole checks," among other acts, according to the indictment.
"I hope that through the course of this, the world will finally see the full extent of Hadden's decades of sexual abuse and the institutional cowardice that protected and enabled him for so long," one of Hadden's alleged victims, Marissa Hoechstetter, told the New York Daily News.
"Having a second chance to seek justice is unique. At a time when the world is focused on criminal justice reforms and the power of district attorneys, the Hadden story is a shining example of our flawed two-tiered system of justice. This federal indictment only puts into high relief the betrayal I and his other victims experienced by the Manhattan DA."
The indictment amounts to a rebuke of Vance's handling of the case. The Daily News reported on Hadden's case since he was charged in state court in 2014 with abusing patients, many of whom were pregnant. Two years later he admitted to acts with "no valid medical purpose" on two patients, lost his medical license and served zero jail time.
His victims were outraged and said they were kept in the dark about the lenient terms of his guilty plea. Evelyn Yang, wife of former Democratic presidential hopeful Andrew Yang, said she was among the patients Hadden abused.
After Vance faced criticism for his handling of cases involving Jeffrey Epstein and Harvey Weinstein, Hadden's victims said they saw a pattern in which men with connected defense attorneys got off easy.
Vance's office has defended the plea deal, saying his conviction at trial was not guaranteed. Nevertheless, his office reopened its investigation into Hadden in February.
"Our office provided substantial assistance leading to today's indictment, and our continuing investigation — which examines potential failures by Dr. Hadden's employer and hospital to disclose additional incidents of abuse to our office and to regulators when required — is intensely active and ongoing," Danny Frost, a spokesman for Vance, said in a statement Wednesday.
———
©2020 New York Daily News