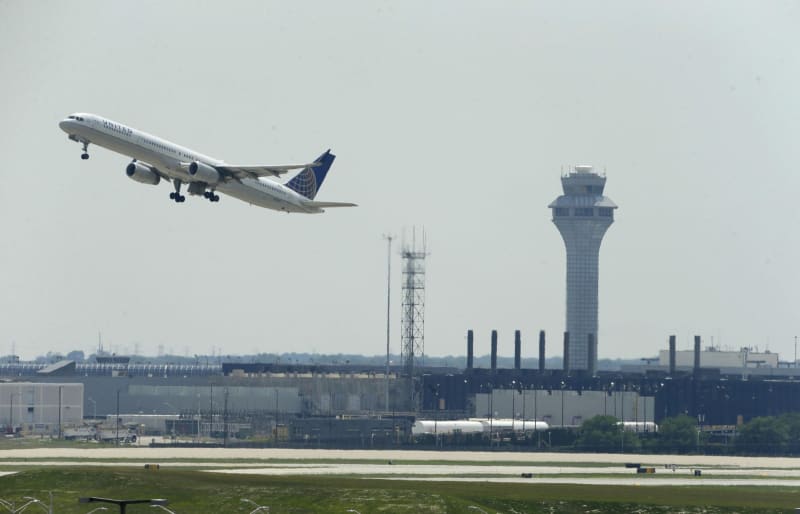 CHICAGO — United Airlines and the union representing its pilots have reached an agreement that would spare almost 3,000 pilots from furloughs next month.
The Chicago-based airline last week warned that it planned to furlough 2,850 of its 13,000 pilots, along with more than 13,500 employees in other roles, amid a steep decline in air travel during the coronavirus pandemic.
Most of those furloughs are scheduled to start Oct. 1. Airlines that accepted federal aid this spring agreed to avoid layoffs before that date.
"Any potential mitigation must achieve our goals: stop planned furloughs, stop displacements, and include long-term permanent gains for any short-term, fully recoverable modifications. Management continues to say they want to reduce involuntary furloughs so they can excel during a future recovery; now is the time to see if they are willing to pay for that flexibility," Todd Insler, chairman of the United branch of the Air Line Pilots Association, said in an email to members Tuesday.
The union and United declined to comment on details of the agreement, including the number of jobs preserved or how long furloughs would be avoided.
"We continue to try and reduce the number of involuntary furloughs at United and are happy we were able to reach an agreement in principle with ALPA that can potentially save pilot jobs," United spokeswoman Leslie Scott said in an email.
Once details of the agreement are finalized, it must be ratified by union members.
Airlines, United included, have been attempting to limit the number of involuntary job cuts by offering early retirement and other voluntary leave programs. Unions representing airline employees also have urged the federal government to provide additional aid to the industry. Flight attendants held rallies in Washington, D.C. and Chicago on Wednesday to call for a coronavirus relief package that would extend funding to preserve airline industry jobs.
Last month, American Airlines said it will have 40,000 fewer workers this fall, including about 19,000 who are expected to be involuntarily furloughed or laid off after Oct. 1.
Southwest Airlines has said it expects to avoid furloughs or layoffs through the end of the year after 16,900 employees took voluntary extended time off or left the company, but "will continue to plan for multiple weak scenarios and maintain our preparedness."
———
©2020 Chicago Tribune