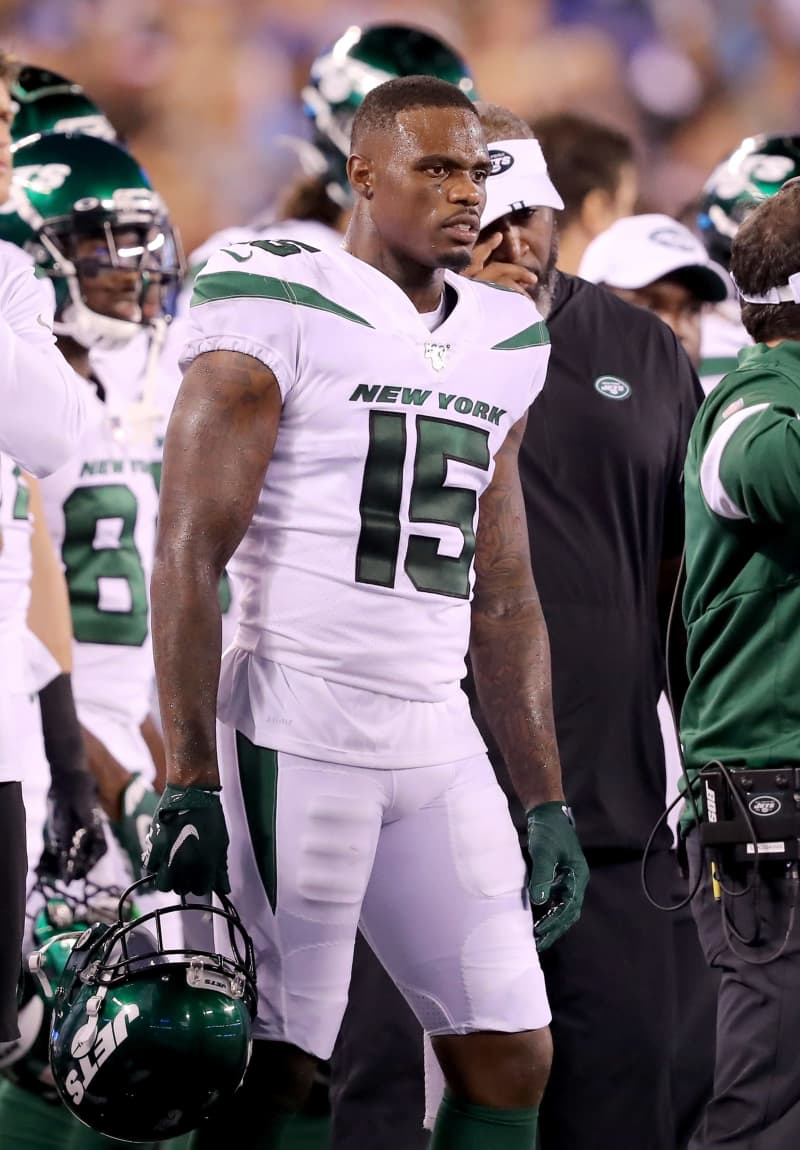 A former New York Jets wide receiver had sticky hands — for COVID relief funds, prosecutors charged Thursday.
Federal authorities in South Florida announced they'd intercepted Josh Bellamy's scheme with 10 others to file at least 90 fraudulent loan applications seeking more than $24 million.
Bellamy, who was officially released from the Jets Tuesday, obtained a loan of $1,246,565 for his company, Drip Entertainment LLC, from a federal relief program for small businesses impacted by coronavirus. The money was intended only for job retention and certain other expenses, but Bellamy allegedly splurged on more than $104,000 in luxury goods, including purchases at Dior, Gucci, and assorted jewelers.
Prosecutors said Bellamy spent $62,774 in loan proceeds at the Seminole Hard Rock Hotel and Casino in Hollywood, Fla. and withdrew over $302,000 in loan money. Bellamy also sought federal loans on behalf of his family members and close associates, prosecutors charged.
Bellamy faces charges of wire fraud, bank fraud, and conspiracy.
The accused gridiron fraudster also served as a special teams player while on the Jets. His release from the team was expected due to a shoulder injury that would have prevented him from playing in the 2020 season, regardless of the federal charges.
———
©2020 New York Daily News