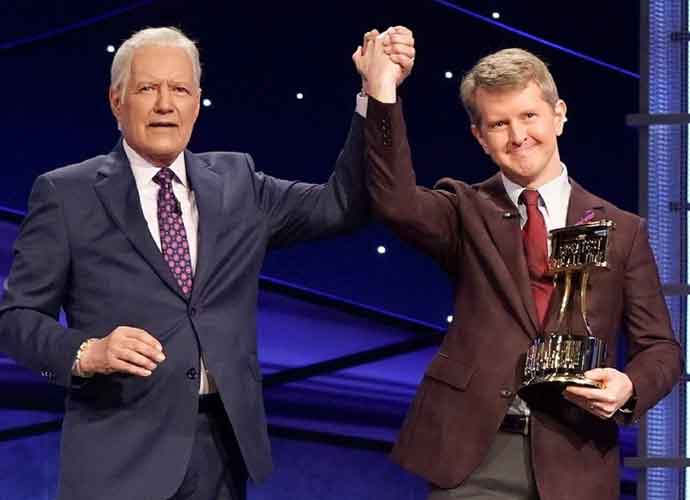 Ken Jennings has been recruited as a consulting producer of Jeopardy after being declared "The Greatest of All Time" on the show's January tournament. The 37th season, which is already being filmed, will feature Alex Trebeck as its host. Jennings will be contributing to "present his own special video categories, develop projects, assist with contestant outreach, and serve as a general ambassador for the show," according to a Sony press release.
Jennings has finished in first place 75 times, alongside five second-place wins. He has won a total of $4,522,700 on the popular show.
When the series returns on September 14, Jeopardy fans can expect more to have changed than Jennings' new role. The contestants and Trebek will be more spaced out in the name of social distancing, and there will no longer be a studio audience. Casting is no longer conducted in-person, and now relies on the online "Jeopardy! Anytime Test" and Zoom. The set and logo have been redesigned, complete with new podiums and categories. Also, in addition to Jennings, Mike Richards has joined the team, replacing Harry Friedman as an executive producer.
Despite his battle with cancer, Trebeck has said he looks forward to the new season of the show. "On a personal level, I'm excited because it gets me out of the house," he said in the Sony Pictures Television season announcement. "It gives me something to do on a regular basis, and I was missing that."