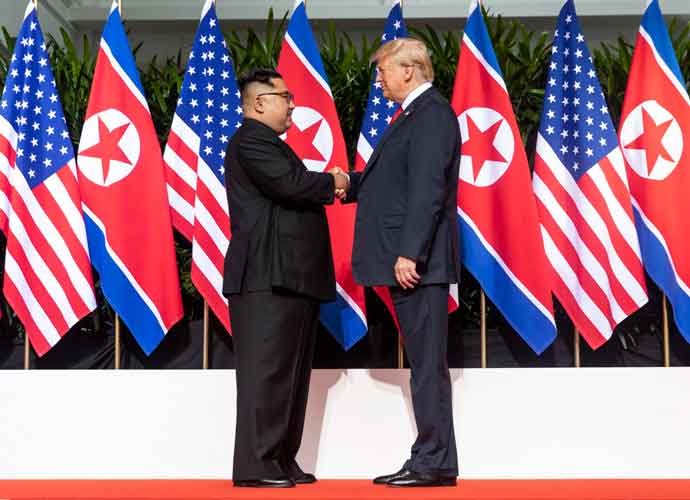 Journalist Bob Woodward has revealed that President Donald Trump told him that North Korean leader Kim Jong-un "tells me everything." Trump stated that Kim even went so far as to reveal to him how the North Korean leader ordered to assassinate his own uncle.
Kim commanded the execution of his uncle and another government official in 2013 due to disloyalty to the regime.
Washington Post columnist Woodward reported that Trump was initially impressed by Kim when they met in Singapore in 2018.
Woodward also revealed 25 letter exchanges between the president and Kim where the letters were referred to as "love letters" by Trump. Transcripts showed that KIm addressed Trump as "Your Excellency" among other similar phrases.
Despite having met over discussions about nuclear weapons, Kim wrote, "Even now I cannot forget that moment of history when I firmly held Your Excellency's hand at the beautiful and sacred location as the whole world watched with great interest and hope to relive the honour of that day."
Trump once called the North Korean leader "little rocket man" and "unproductive, childish and dangerous" for North Korea's missile tests. Trump's disclosure on his intimate relationship with Kim may come as a surprise given Trump's previous threat to respond to Pyongyang with "fire and fury like the world has never seen."