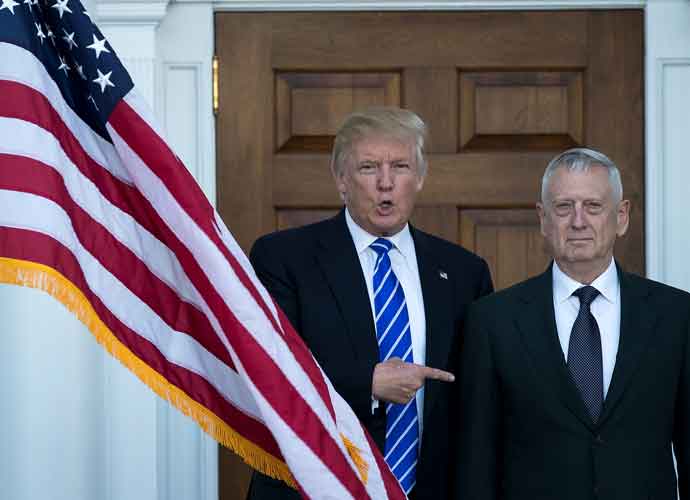 Former Defense Secretary Jim Mattis slept in his clothes during a period of increased tension between the U.S. and North Korea, as he worried about a potential nuclear attack.
The revelation comes from renowned Washington Post journalist Bob Woodward's soon-to-be-released book Rage. Woodward worked to uncover and report the Watergate scandal, and has since written several books and interviewed top officials.
Mattis remained in his clothes throughout the night and visited the Washington National Cathedral to pray in 2017, at the beginning of President Donald Trump's presidency when relations were at their lowest point.
North Korea fired about two dozen missiles in 2017, including its highest-ever intercontinental ballistic missile. Secretary of State Mike Pompeo reportedly was concerned by the threats, saying "we never knew whether it was real or whether it was a bluff," according to the book.
Mattis refrained from criticizing the administration immediately after his resignation in December 2018, due to Trump's decision to move troops out of Syria, which Woodward quotes him as saying "when I was basically directed to do something that I thought went beyond stupid to felony stupid."
"Because you have the right to have a Secretary of Defense whose views are better aligned with yours on these and other subjects, I believe it is right for me to step down from my position," Mattis wrote in his resignation letter to Trump.
Mattis vocally criticized the president more than a year after his departure, in the wake of Trump's response to nationwide Black Lives Matter and George Floyd protests
"Donald Trump is the first president in my lifetime who does not try to unite the American people — does not even pretend to try. Instead, he tries to divide us," Mattis wrote in a harsh rebuke of Trump's actions in a statement published by The Atlantic. "We are witnessing the consequences of three years of this deliberate effort. We are witnessing the consequences of three years without mature leadership."