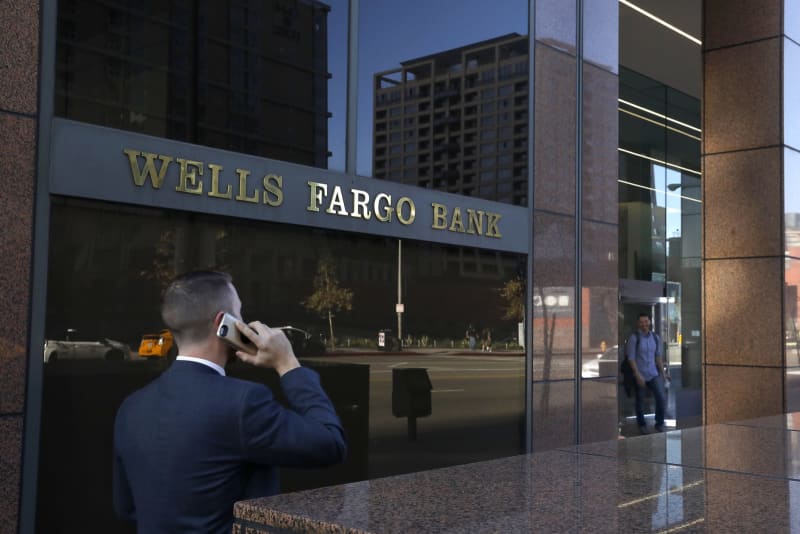 Wells Fargo's plan to cut billions of dollars in expenses will mostly consist of layoffs and potentially take as long as four years, Chief Financial Officer John Shrewsberry said in a Monday presentation to investors.
In July, the bank said it intended to cut roughly $10 billion in annual expenses, about a fifth of its yearly $54 billion in spending.
The move came after Wells Fargo announced its first quarterly loss in over a decade in July. Those cuts will come from "a little bit of everything," but "mostly people," said Shrewsberry, who plans to retire later this year.
"$10 billion isn't a hard target," Shrewsberry said. "It's how people have set about doing the next-level work to figure out, business-by-business and function-by-function, how lean we need to be."
While cuts and layoffs are already underway, it will likely take two to four years for the bank to reach $10 billion fewer in annual expenses, he said, a similar trajectory to other banks which have also cut costs on a large scale.
In addition to job cuts, which could number in the tens of thousands, Wells Fargo has also talked about spending less on consultants and other third parties, as well as getting out of some lines of business altogether.
Under CEO Charlie Scharf, who took over the bank almost a year ago, Wells Fargo is doing a monthly analysis of every business inside the bank to see where money can be saved, the results of which could come later this year.
Cuts already underway
The bank's wide-reaching branch network, the largest of any U.S. bank, has already seen cuts.
Since announcing the loss in June, the bank disclosed plans to close 153 branches to regulators. So far in 2020 the bank has announced plans to close almost 300 branches out of its roughly 5,400 total.
While layoffs are expected across the company's roughly 260,000 workers, Charlotte, N.C., has long been where the bank has moved jobs to save money.
Since Wells Fargo bought Wachovia in 2008 the bank has increased its workforce in Charlotte at a steady rate. It now employs 27,000 in the Charlotte area.
The bank's headquarters is nominally in San Francisco, but the bank has few reasons to add employees there, as much of the bank's management team is based in New York and the California market is prohibitively expensive.
Shrewsberry said that the bank is assessing where its workers and offices are located as a part of the cost-cutting effort, and a hint of where the bank is moving can be found on its job portal: there are more than twice as many openings in Charlotte than in San Francisco and New York combined.
———
©2020 The Charlotte Observer (Charlotte, N.C.)