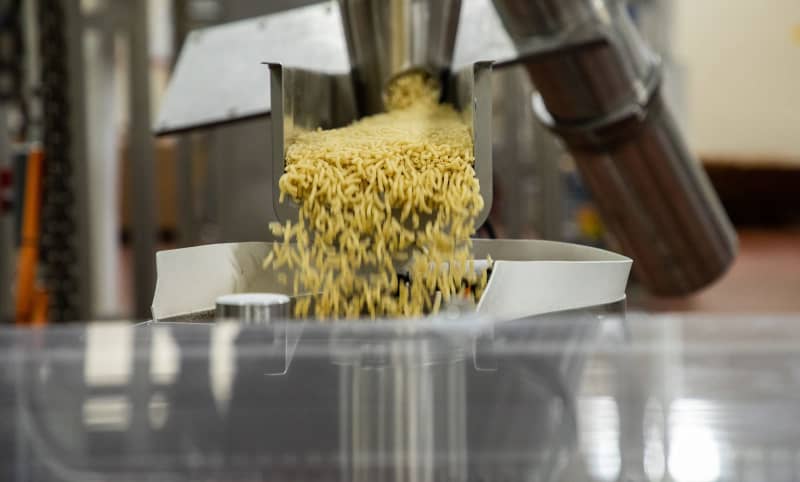 CHICAGO — Kraft Heinz plans to cut $2 billion in costs over the next five years and put the savings into marketing brands with the highest potential for growth, part of a reorganization the legacy food maker hopes will make it more relevant to consumers.
The strategy, announced Tuesday at the company's investor day, is reminiscent of the deep cost-cutting that took place after the 2015 merger of Kraft Foods and H.J. Heinz, which led to the layoffs of thousands of employees.
But CEO Miguel Patricio, who took the helm of the company in July 2019, said he is taking the company in a different direction by reinvesting the savings rather than plowing them into the bottom line.
"The whole mindset of this company is now focused on growth," Patricio said during his presentation to investors. Kraft Heinz, co-headquartered in Chicago and Pittsburgh, has 39,000 employees globally and 2,000 in the Chicago area.
About $1.2 billion of the cost savings will come from tightening procurement processes, and the rest from supply chain efficiencies. There are no plans to reduce headcount, Patricio said.
Meanwhile, the company plans to increase its marketing investment by 30%, prioritizing high-growth products including Heinz ketchup, Kraft macaroni and cheese and Oscar Mayer lunchables. It also plans to increase spending by 20% on new lines, packaging renovations and expansion in emerging markets.
Like other packaged food companies, Kraft Heinz has struggled to stay in step with modern consumer tastes and increased competition from startups that specialize in healthier fare. Last year it reduced the value of its assets by nearly $17 million.
The coronavirus pandemic has helped drive sales, as shoppers loaded up on shelf-stable standbys.
Also Tuesday, Kraft Heinz announced the sale of its natural cheese business to a U.S. affiliate of Groupe Lactalis, a cheese company based in France. Proceeds of the $3.2 billion sale will be used to pay down debt.
The sale includes Kraft Heinz's natural, grated, cultured and specialty cheese businesses in the U.S., Cracker Barrel in U.S., and internationally Breakstone's, Knudsen, Polly-O, Athenos, Hoffman's and Cheez Whiz.
Kraft Heinz will retain its Philadelphia Cream Cheese, KraftSingles, Velveeta Processed Cheese and Cheez Whiz Processed Cheese businesses in the U.S. and Canada, the Kraft, Velveeta and Cracker Barrel Mac & Cheese businesses worldwide, and the Kraft Sauces business worldwide.
As part of the transaction Kraft Heinz will sell a distribution center in Weyauwega, Wis., as well as production facilities in Tulare, Calif., Walton, N.Y. and Wausau, Wis. The 750 affected employees will be transferred to Groupe Lactalis.
———
©2020 Chicago Tribune