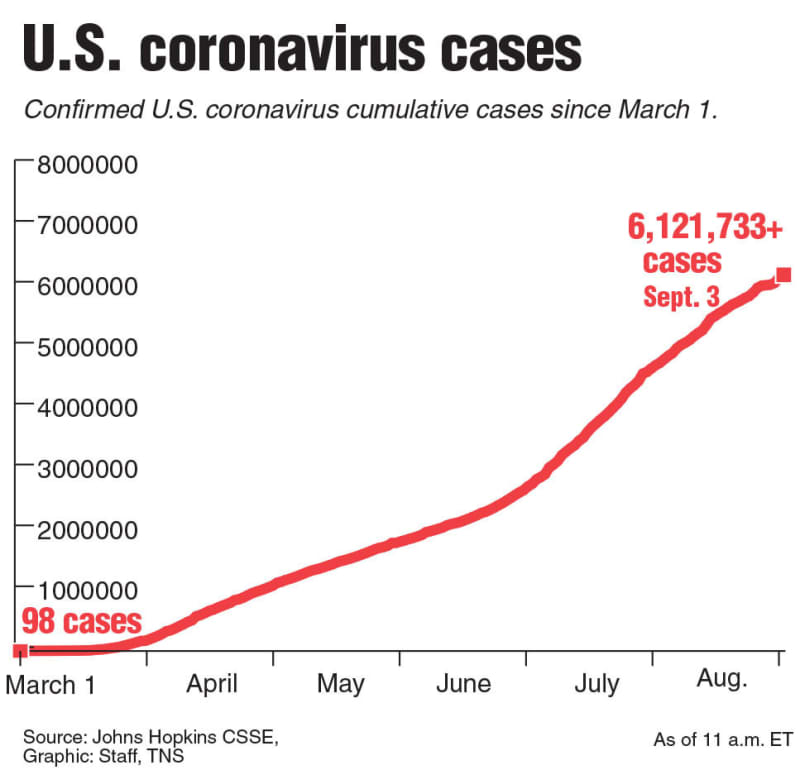 FORT LAUDERDALE, Fla. — Florida's coronavirus pandemic report for Tuesday shows a few setbacks after significant progress in recent days.
The state Department of Health reported the deaths of another 146 people from COVID-19 illness in recent weeks. It's a big increase over the 36 deaths reported Monday and eight fatalities listed Sunday.
Overall, the official casualty count now stands at 12,787 Floridians and 159 nonresidents who have died in the state.
This includes nearly 5,500 deaths in South Florida, the most hard-hit area in the state. The loss of life in the region of Miami-Dade, Broward and Palm Beach counties — now in Phase 2 of the reopening plan — exceeds that of 40 states.
New cases are up across Florida, too, with 3,116 infections reported Tuesday. That's up from 1,736 cases a day earlier — the lowest number in over three months — and 2,423 cases on Sunday.
The daily COVID-19 testing positivity rate, for new infections only, is still in a favorable place at 4.22%. The figure had dipped to 3.86% on Monday — the lowest percentage since June 8 — a sign that that the prevalence of the virus has diminished since July when the rate topped 15%.
———
©2020 Sun Sentinel (Fort Lauderdale, Fla.)