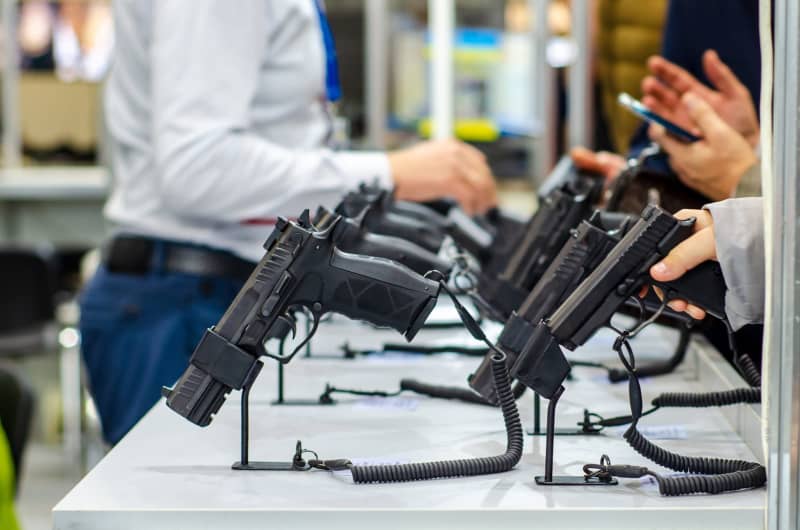 CHARLOTTE, N.C. — Nearly 300,000 gun sales may have been allowed to proceed without complete background checks during the first few months of the coronavirus pandemic, a report found.
The report from advocacy group Everytown for Gun Safety is based on Federal Bureau of Investigation data obtained through the Freedom of Information Act. It shows that as more Americans bought guns during the pandemic, more background checks were delayed and more guns could have been sold without them.
Between March and July, 294,683 gun sales could have gone through without background checks, it says.
Background checks, which the FBI says verify that a potential buyer doesn't have a criminal record and is eligible to purchase a gun, are required for a licensed dealer to sell someone a gun.
A law known as the "Charleston loophole," however, allows gun sales to continue if a requested background check isn't completed within three business days. The loophole is how the shooter who killed nine people at a historically Black church in Charleston, South Carolina, bought his gun in 2015, The State previously reported.
The number of Americans buying guns has skyrocketed during the COVID-19 crisis, McClatchy News previously reported. In June, there were a record 3.9 million background checks associated with gun sales, FBI data show. In July, it fell slightly to more than 3.6 million.
Historically, gun sales have been known to spike during times of uncertainty or following national tragedies, per McClatchy News.
But the spike during the pandemic has "overwhelmed" the National Instant Criminal Background Check System, or NICS, according to the Everytown report. That means more checks have been delayed beyond the three day-window.
Nationally, 54% more background checks were delayed by more than three days between March and July 2020 compared with the same time frame last year, and the number of gun sales allowed to proceed without checks during those few months exceeded the number of such sales during all of 2019, according to Everytown.
Everytown estimates that roughly four times more guns were given to "prohibited purchasers" through the loophole between March and July than during the same time in 2019. Also, tens of thousands more prohibited buyers tried to purchase guns over those few months in 2020 than in the same time in 2019.
The group also estimates that more than 131,000 of the incomplete background checks that were delayed between March and May this year have been "purged."
"All uncompleted federal background check records are purged after 90 days, meaning that most of the delayed records from March through May — an estimated 131,000 — are now lost forever," it says.
Rob Wilcox, deputy director of policy and strategy at Everytown for Gun Safety, told Reuters the FBI should have "allocated the people and resources needed to conduct these background checks."
"Now, this FOIA confirms that the worst has happened: thousands of guns have likely fallen into the wrong hands due the Charleston loophole, and there's no end in sight," Wilcox said in a news release.
Gun reform advocates have pushed for closing the loophole while gun rights advocates have argued changing the law won't help fix errors such as the one that allowed the Charleston shooter to purchase a gun, The State previously reported.
A bill that targeted the Charleston loophole passed in the U.S. House in February 2019, The State reported, but the Senate has never voted on it, per The Hill.
The House also passed a fiscal year 2021 Commerce, Justice, Science and Related Agencies appropriations bill that included provisions that called for data related to the loophole and actions on gun regulations.
———
©2020 The Charlotte Observer (Charlotte, N.C.)