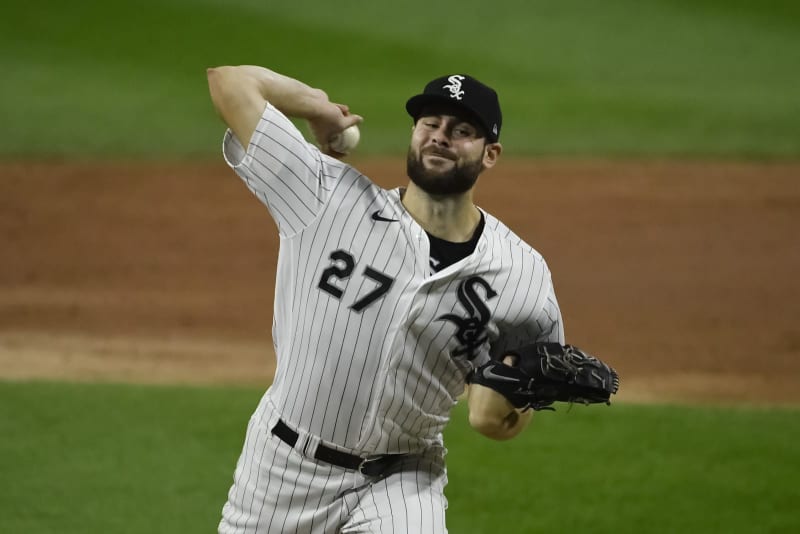 CHICAGO — Lucas Giolito surrendered home runs to Eddie Rosario and Byron Buxton, and the Chicago White Sox saw their winning streak end at six games Wednesday with a 5-1 loss to the Minnesota Twins at Guaranteed Rate Field.
Miguel Sano added a two-run homer in the eighth off reliever Matt Foster as the second-place Twins (31-20) trimmed the Sox lead in the American League Central to two games.
Giolito allowed three runs on three hits with four strikeouts and three walks in six innings.
The Sox (32-17) had a chance to clinch their first playoff berth since 2008 with a win and losses by the Detroit Tigers and Seattle Mariners. The Twins made sure the Sox had to wait at least one more day. Four pitchers limited the Sox to two hits — a first-inning single by Tim Anderson and a home run by Jose Abreu in the fourth.
Rosario homered to right leading off the second. Buxton hit a two-run homer in the fourth, giving the Twins a 3-0 lead.
Abreu cut the lead to 3-1 with his homer to left off Twins starter Jake Odorizzi leading off the fourth. It was his 16th home run, and he leads the AL with 49 RBIs.
Odorizzi exited with two outs in the fourth after the Twins training staff checked out his pitching hand. He allowed one run on two hits with three strikeouts and one walk in 3? innings. Cody Stashak entered and completed James McCann's at-bat with a strikeout.
Stashak struck out two in 2? hitless innings for the win.
The four-game series wraps up at 1:10 p.m. Thursday.
———
©2020 Chicago Tribune