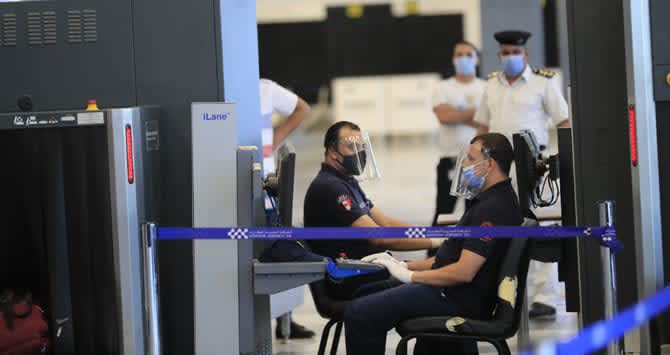 CAIRO: EgyptAir resumed flights to Russia on Thursday with its first flight to Moscow after months of suspension due to the novel coronavirus.
The Russian airline Aeroflot resumed flights to Egypt last week.
Airline sources said the flag carrier's flight took off with 106 passengers on board.
The sources added that 102 passengers were booked for the first return flight of the Airbus 220/300 from Moscow.
EgyptAir will run three flights weekly between Cairo and Moscow, on Thursdays, Saturdays and Tuesdays.
All the COVID-19 precautionary measures are applied on passengers as soon as they arrive at the Cairo International Airport.
Among other health measures, EgyptAir required its passengers travelling to Moscow to have a medical statement written in English or Russian proving negative PCR test for COVID-19 from one of the accredited labs in Egypt.
A day earlier, EgyptAir announced that it would resume work "at full production capacity" after easing restrictions imposed to counter the spread of COVID-19.
"It has been decided that the Holding Company for EgyptAir and all its subsidiaries will resume working at full production capacity, as of Sunday, Sept. 20," Roshdy Zakaria, head of the EgyptAir Holding Company, said.
Zakaria stressed that the company's focus throughout the pandemic had been to "adhere to the precautionary measures and to practice social distancing in order to preserve the health of workers and limit the spread the virus" and added that work would be resumed will still following all the necessary safety precautions "while ensuring the regularity of work and raising performance rates."
Copyright: Arab News © 2020 All rights reserved.Provided by SyndiGate Media Inc.