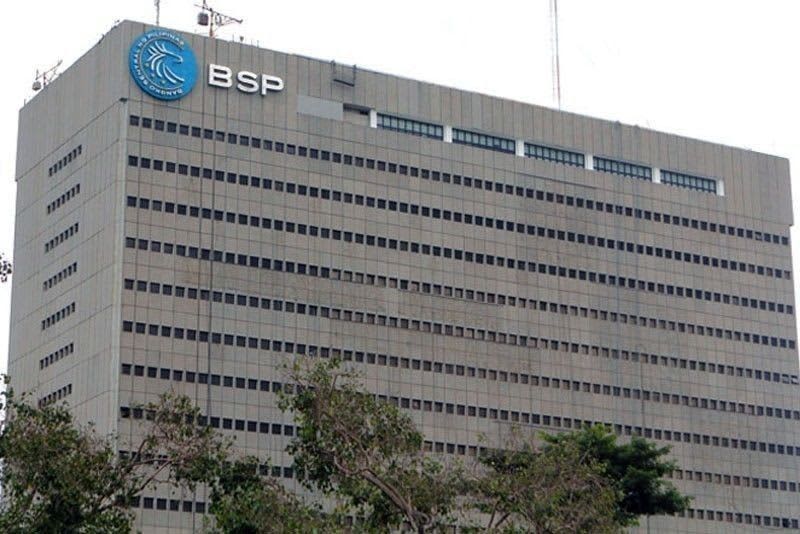 With nowhere to go, investors swamp maiden BSP debt offer
(Philstar.com) – September 18, 2020 – 4:59pm
MANILA, Philippines — Investors swamped the Bangko Sentral ng Pilipinas' (BSP) maiden debt issuance, a sign that liquidity released to help the economy recover is looking for a place to go amid weak economic demand.
In a statement on Friday, the central bank announced awarding in full P20 billion in 28-day BSP securities up for grabs in its debut offer. The papers fetched an average rate of 1.8355%.
While the BSP sold according to plan, there were actually more buyers than available debt instruments for the taking. A total of P43.36 billion in tenders were made, and for Ruben Carlo Asuncion, chief economist at UnionBank of the Philippines, it is a signal of a healthy money supply in the financial system.
"Banks are really looking for ways to find earning opportunities considering the current environment," he said in an online exchange.
Indeed, for Nicholas Antonio Mapa, senior economist at ING Bank of Manila, the successful BSP auction is not entirely good news. "This reflects the fact that excess liquidity has surged to roughly P1.5 trillion with money simply cycling back and forth between banks and the BSP facilities," Mapa said in an e-mail.
The central bank accelerated an easing episode that started last February when the pandemic struck a month after, bringing benchmark key rates now at record-low of 2.25%. Apart from low rates, BSP also slashed mandated reserves of lenders by 200 basis points, which in turn gave banks more funds to lend to boost economic activity.
The only problem is borrowers are not borrowing, and banks are tightening lending rules as the pandemic left thousands jobless, putting their capacity to pay up loans into question. This creates a problem for the Duterte administration's recovery strategy that heavily relies on banks to assist faltering businesses.
"Despite the liquidity mega infusion, it looks like liquidity is all dressed up with nowhere to go as bank lending has slowed to a single digit pace," Mapa said. Bank lending grew 6.7% on-year as of July, the weakest in over a decade.
Existing borrowers themselves are having a hard time settling their loans. So much so that BSP, through the newly-signed Bayanihan to Recover as One Act, ordered lenders to provide their clients a "mandatory, one-time 60-day grace period" to pay up. This followed an initial 30-day reprieve that was rolled over from March to June under the precedent law, Bayanihan to Heal As One Act.
In a separate statement, the central bank reminded banks of the law's provisions. "BSFIs (BSP-supervised financial institutions) shall not charge or apply interest on interest, penalties, fees or other changes during the mandatory one-time 60-day grace period to future payments/amortizations of the borrowers," the BSP memo said.