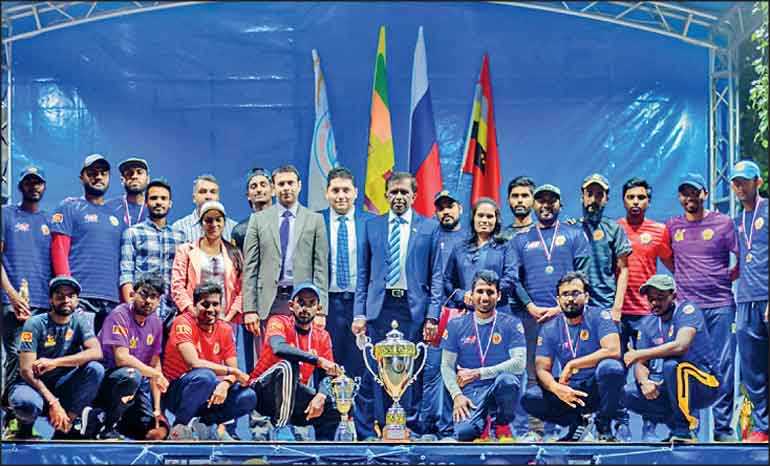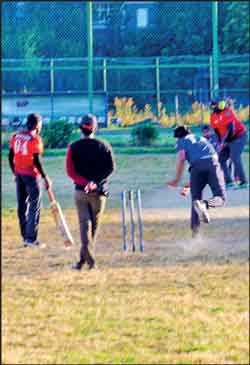 With the aim of displaying Sri Lankan sports talents and promoting Sri Lanka in the provincial regions of Russia, this year's Embassy Cup was held in the city of Kursk. The Embassy Cup cricket tournament was inaugurated in year 2008 and held annually.
This year, the tournament was conducted for the first time out of Moscow, in the city of Kursk. Six teams from different regions of Russia namely Moscow Lions, Moscow Spartans; Volga rangers (Tver); Kursk Blasters, Kursk Mahason, Neva Raiders (Saint Petersburg) competed for the Trophy. The tournament was held in the grounds of the Kursk State Medical University where about 350 Sri Lankans are studying.
The team Kursk Blasters were the Champions who received $ 300 in cash and the trophy. The Runners up were Moscow Lions. The following players received special prizes: Man of the Series – Lahiru Pramod (Kursk Blasters), Best Batsman– Reveen Bandara (Moscow Lions), Best Bowler–Eranga Fernando(Kursk Blasters).
The awarding ceremony was held at the open grounds of the University. Sri Lankan Ambassador Prof MD Lamawansa and the Rector of the University Professor V.A. Lazarenko graced the event which were also attended by international students, university staff and well-wishers.
In his speech, the Ambassador thanked the administration of the University for the enormous support given in organising the event, team members for their participation having travelled long distances.
Group Captain Uditha Piyasena, Defence Attaché' of the Embassy coordinated all the arrangements of the tournament together with all staff of the Embassy and Consul in Kursk Prof. Mohamad Chahine.
The event was sponsored by the Sri Lankan community in Russia and the Embassy staff.
The Embassy Cup 2021 will be held in May next year in Tver City.