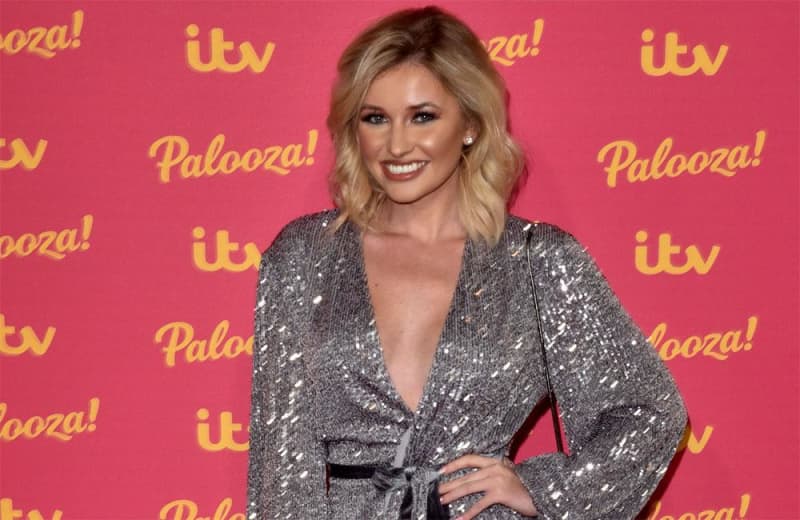 Amy Hart is still in therapy after her time on 'Love Island'.
The 27-year-old star - who appeared on last year's edition of the ITV2 dating show and decided to leave rather than being booted off - admitted she has been a "totally different person" since the villa, and she is working hard on dealing with her anxiety.
She told The Sun Online: "Yes, 100 per cent I've changed as a person. I'm still in therapy and it's made me totally different - I'm a lot more chilled.
"My brain was always in overdrive. I always used to have music on all the time, everywhere I walked. If I went to get a glass of water in the kitchen I would put my headphones in.
"I walked 45 minutes the other day and I walked back with no music and my head was so clear. I'm a lot more chilled and enjoy life a lot more, with a lot less anxiety."
Amy first tried therapy in the 'Love Island' villa after being offered help off screen, and she met with a backstage therapist on the show a number of times after her split from Curtis Pritchard.
Opening up on the support she's received from producers, she said: "I did struggle at the beginning when I came out of 'Love Island', but you've got to learn to manage it.
"I wouldn't have had therapy if I'd not been on Love Island, I'm really grateful.
"I wouldn't change anything; I would do it again tomorrow. You've just got to learn how to deal with it."
Amy recently admitted she would be happy to do more in the world of reality TV, and she's interested in 'I'm A Celebrity... Get Me Out Of Here!' after rumours she has signed up for the first-ever UK edition later this year.
Addressing the gossip that she is already set for the upcoming series, she said: "Well apparently so but I haven't heard that, I mean I would love to do it. I love reality TV, I've been a big fan of Reality TV for years, and I love new experiences and learning new skills.
"There's not a lot I wouldn't do, just for fun. I just think where else are you going to get the chance to ballroom dance or ice skate."