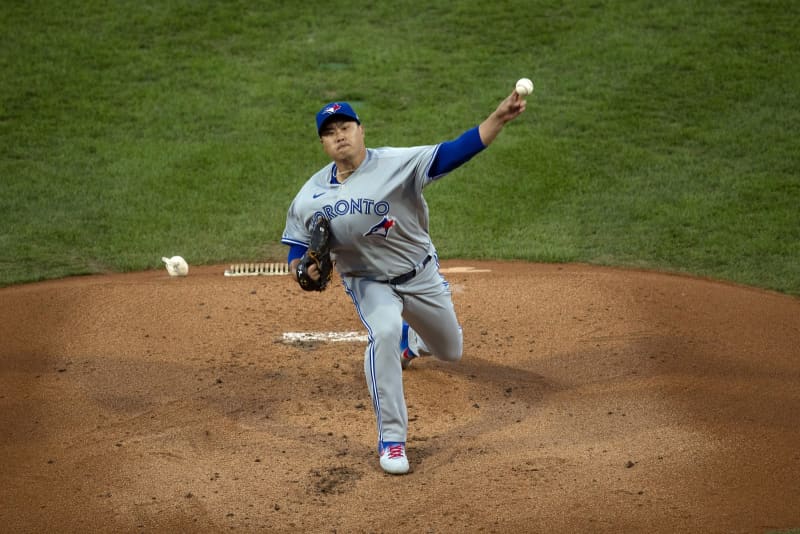 PHILADELPHIA — The right-field wall at Citizens Bank Park provided updates Saturday night, as it always does, on the 14 major league games being played away from South Philadelphia. This is the time of year — late September when the Phillies are in a playoff race — when the action on the field feels about as important as the happenings on the out-of-town scoreboard.
There was more to watch for the Phillies on Saturday than their 3-1 win over Toronto. There were games in Pittsburgh, Miami, Cincinnati, Milwaukee, Colorado, and even Oakland to monitor.
"I've always scoreboard watched," Phillies manager Joe Girardi said. "I scoreboard watch on the first day because it's what we do, and it's what we love and we're interested. You find yourself checking scores all the time. It's right in front of you. It's almost impossible not to do. I pay close attention."
But scoreboard watching in 2020, like almost everything else, is different. By now, a playoff contender could usually narrow their focus to two or three other teams. Maybe they're watching the team they're chasing in the division and two wild-card teams.
The National League will send eight teams to the postseason this year, which means that almost every game this weekend carries implications for the Phillies.
"Maybe instead of paying attention to three or four teams in the National League, you're paying attention to every one of them," Girardi said. "It's just different."
It's less stressful to watch the scoreboard when you win as the Phillies have won three straight games to move two-games over .500.
They watched San Francisco lose in Oakland, so Vince Velasquez' six strong innings helped the Phillies move 1 1/2 games ahead of the Giants in the wild-card race. They saw the Marlins win, which kept the Phillies 1/2 game out of second-place in the National League East.
The Phillies have four chances — two National League East spot and two wild cards — to reach October. They have just eight games left and entered Saturday with an 81.6% chance to clinch a playoff spot for the first time since 2011, according to FanGraphs.
The Phillies could win just three more games and finish with 30 wins, which would likely be enough for them to be a playoff team. If the Phillies miss the playoffs, they'll have to nosedive.
And maybe they could. They still do have baseball's worst bullpen and did not know before Saturday's game who would pitch two of their next three games. Their lineup is missing key regulars and their rotation has lost two starters in the last week. The odds favor them, yet nothing is guaranteed. Everyone knows how the last two September playoff chases finished.
But the Phillies kept moving on Saturday. The bullpen — Blake Parker, David Phelps, and Tommy Hunter- combined for nine outs after Velasquez pushed himself through six innings, allowing just one run. The three relievers did not allow a baserunner. Girardi has seemed to move away from using Brandon Workman as the team's closer as he's struggled since arriving in a trade with Boston.
Velasquez had the grounds crew rework the mound after throwing seven pitches, seeming to be dissatisfied with the spot where his leg landed at the end of his delivery. It looked like the start of a long night. Instead, maybe it was a necessary fix. His lone run allowed was a solo homer by Travis Shaw in the fifth. He threw a season-high 104 pitches and allowed just two hits, giving the Phillies much-needed innings.
The Phillies returned Adam Haseley and Jean Segura after they missed Friday's doubleheader to nurse injuries. But they were still without Rhys Hoskins and J.T. Realmuto, who both could return during this week's series in Washington. And they were without Alec Bohm, who entered Saturday with the second most hits in the majors this month but was out of the lineup with an illness.
The lineup scored just two runs — both coming on fifth-inning singles by Andrew Knapp and Andrew McCutchen before tacking on an insurance run in the ninth. But they didn't need much more.
Velasquez and the bullpen carried the Phillies as they won a late-season game in one of the most unlikeliest of ways. And it's safe to assume that they were following along in other ballparks as the Phillies moved closer to October.
———
©2020 The Philadelphia Inquirer