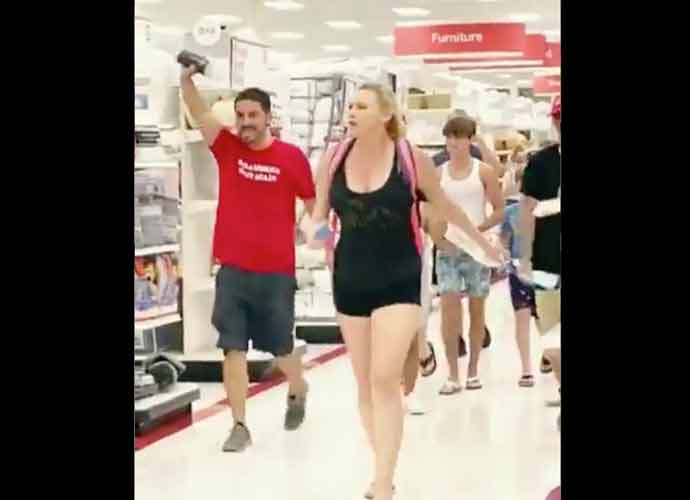 After their video went viral on Twitter, a group of anti-maskers who paraded through a Target days ago have received massive amounts of backlash on  social media.
The protesters, led by Chris Nelson, also filmed their own perspective of the protest, showing off the exact moment they began blasting "We're Not Gonna Take It," removed their masks, and began parading around the store. Their version has received substantially less attention.
After Twitter version of their video went viral, officials from Broward County, Florida, where the Target was located, have fined Target and sent out citations to the protesters. According to a Target spokesperson, the group was asked to leave after they violated the store's mask policy and became disruptive.
"Our priority remains the health and safety of our team and guests," she said, but did not comment on the fines or citations Target and the anti-maskers received.
Dee Snider of the band Twisted Sister, who wrote the song the protesters used, was one of thousands of Twitter users who responded negatively to their self-proclaimed "flash mob."
He decried not only their actions, but their usage of his song.
"It's sad," Nelson responded to Snider's criticism. He said he plans to continue using Twisted Sister's song. "It's a great anthem about freedom and overcoming oppression."
The Target protest was just one of many Nelson has hosted since COVID-19 restrictions began, and in a video he posted yesterday, he has announced he plans to not only host more protests, but burn the citation he's already received.