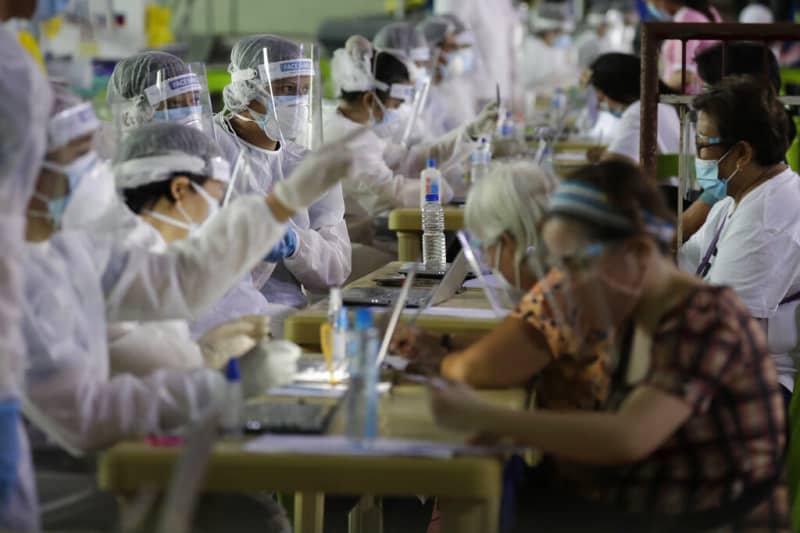 Philippines recorded 3,962 additional infections of coronavirus disease, pushing the total caseload to 283,460.
As of 4 p.m. on Saturday, the Department of Health (DOH) said active cases of COVID-19 soared to 68,645.
Meanwhile, 1,128 more people were able to recover from illness, increasing the total number of COVID-19 survivors to 209,885.
Another 100 more individuals died of the disease. This brings the nationwide COVID-19 death toll to 4,930.
Of the newly-reported fatalities, 66 happened in September, 16 in August, seven in July, four in June and seven in April.
DOH also modified the number of total cases by removing 27 duplicates which included 15 recoveries.
Seventeen recoveries were reclassified as deaths after the health department underwent validation.
Of the 128 accredited laboratories in the country, only eight molecular laboratories were not able to submit their COVID-19 data to the health agency.
DOH said these laboratories are Daniel O. Mercado Medical Center, Dr. Jorge P. Royeca Hospital, Kaiser Medical Center Inc., Lanao del Norte Covid-19 Testing Laboratory, Las Piñas General Hospital and Satellite Trauma Center (Gene-Xpert Lab), Las Piñas General Hospital and Satellite Trauma Center (RT-PCR Lab), Research Institute for Tropical Medicine and Safeguard DNA Diagnostics.
The outbreak of SARS-CoV-2, causative agent of the respiratory disease, first emerged in Wuhan capital of Hubei, China in late December 2019.
For most people, the virus causes mild or moderate symptoms such as fever and cough but it causes serious illness such as pneumonia for older adults and people with underlying health issues.