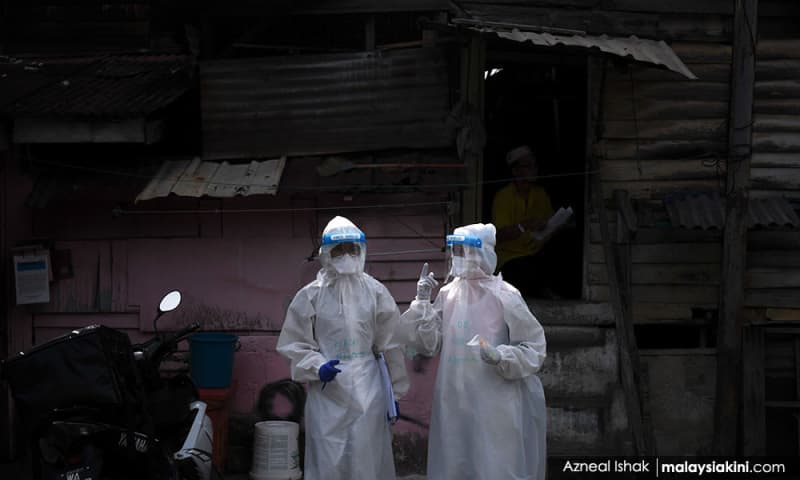 COVID-19 | Malaysia has recorded 57 new cases of Covid-19 today, of which 51 cases are locally transmitted and six are imported cases.
Sabah again accounts for most of the local cases with 49 new cases being detected. This includes the newly discovered Tongod Cluster, which would be the sixth cluster reported in Sabah this month.
Health Ministry director-general Dr Noor Hisham Abdullah said the Tongod Cluster was first detected when a healthcare worker in Tongod, Sandakan, was referred to a hospital to undergo testing with a Covid-19 antigen rapid test kit (RTK-Ag) on Sept 4.
The test came back positive, but confirmation testing using the more sensitive reverse transcription-polymerase chain reaction (RT-PCR) test later gave a negative result. In the meantime, testing of the local community in Tongod was underway.
"Screening around the Tongod district began on Sept 6 involving the local community including workers at a Health Clinic there. Five Covid-19 cases have been identified to date.
"All the positive cases (Case 10253 to 10257) are citizens. They do not show symptoms and have been admitted to the Duchess of Kent Hospital, Sandakan, for treatment," he said in a statement today.
Noor Hisham added that 117 people have been screened in the Tongod Cluster to date, of which 112 are still pending results.
"The source of the infection is still under investigation," he said.
The Tongod Health Clinic, meanwhile, will be closed until the completion of decontamination and sanitisation works, and patients with appointments at the clinic have been referred to nearby health clinics.
[More to follow]