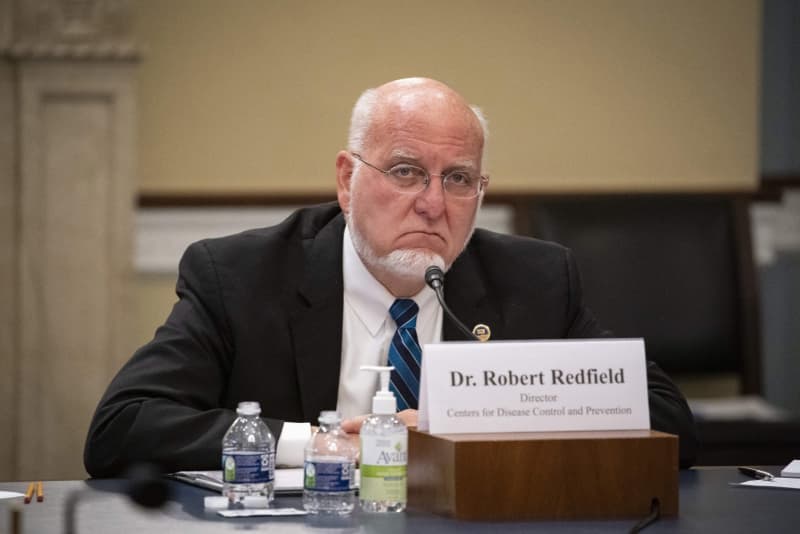 In an abrupt reversal Monday, federal health officials said they blew it when they posted guidelines on the Centers for Disease Control website saying coronavirus is airborne.
"A draft version of proposed changes to these recommendations was posted in error to the agency's official website," the CDC said.
"CDC is currently updating its recommendations regarding airborne transmission of SARS-CoV-2 (the virus that causes COVID-19). Once this process has been completed, the update language will be posted," the agency said.
The CDC has otherwise maintained that COVID-19 is primarily transmitted through close contact between people.
In the erroneously shared update, which was released last Friday, the CDC's coronavirus guidelines page listed "respiratory droplets or small particles, such as those in aerosols" as one of the ways COVID-19 "most commonly spreads."
"It is possible that COVID-19 may spread through the droplets and airborne particles that are formed when a person who has COVID-19 coughs, sneezes, sings, talks, or breathes," the since-deleted post read.
The draft guidelines, if eventually adopted, could drastically shift the mitigation steps officials use to reopen schools and indoor businesses.
"One of the big issues (with) the CDC posting this draft 'in error' is that science communications/public trust are *critical* — more than almost anything else we have in terms of mobilizing the public. And (with) a backdrop of messy politics, it casts this even further into question," Abraar Karan, a physician at Harvard Medical School, tweeted Monday.
"It will be interesting to see what the final (determination) is," he wrote. "We have #covid19 outbreaks that already suggest aerosol-based spread."
The momentous misstep is not the first for the CDC since the pandemic started.
The health agency previously flip-flopped on its guidance regarding the usefulness of testing someone who has been in contact with an infected person but isn't showing any symptoms.
The agency appeared to accept influence from the White House when it eschewed its support for such testing over the summer but later circled back and settled on a recommendation that such testing is a good idea.
In July, the World Health Organization said there was "emerging evidence" of an airborne spread of coronavirus after 250 scientists across the world signed an open letter urging the group to acknowledge as much.
Also clouding the picture are the repeated efforts by President Donald Trump to downplay the deadly virus in public while saying something completely different in private.
According to Washington Post reporter Bob Woodward, the president told him in early February that the virus spreads through air.
"You just breathe the air and that's how it's passed," Trump said in a recorded Feb. 7 call only recently revealed in Woodward's new book, "Rage."
There have been more than 31 million confirmed cases of coronavirus worldwide, and more than 960,000 deaths. The United States has experienced more than 6 million confirmed cases and was approaching 200,000 deaths Monday afternoon.
———
©2020 New York Daily News