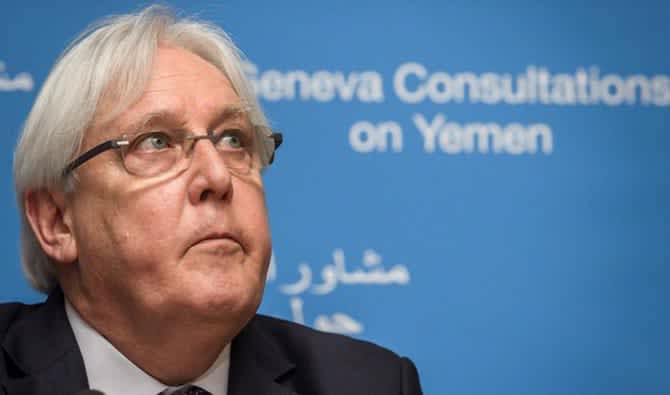 AL-MUKALLA: A court in the Houthi-held Yemeni city of Sanaa tried more than 100 people at the weekend including activists, politicians and tribal leaders.
Majed Fadhail, deputy minister of human rights and part of a government delegation involved in prisoner swap talks with the militia, was informed of his trial in absentia by a Sanaa-based lawyer who defends exiled activists at Houthi courts.
Fadhail was informed that he and dozens of others had been tried and were accused of colluding with the militia's enemies.
The deputy minister described the trial as absurd and said the Houthis were employing judicial authorities to settle scores with their opponents and justify the seizure of properties.
"These absurd courts used by the Houthi militia will not intimidate us because we have nothing to lose and we will continue to resist," Fadhail told Arab News.
He said that the group had frozen his bank accounts and seized his personal properties in areas under their control.
"What is strange is the timing of this farce that occurred while we are negotiating with them under the UN-brokered prisoner agreement," he added.
The lawyer who informed Fadhail about the weekend trial was Abdul Basit Ghazi, who said on Facebook that he had challenged the judge about prosecuting a government official while the Houthis were engaged in talks with him.
Ghazi also said that a tribal leader was put on trial in absentia because Yemeni President Abed Rabbo Mansour Hadi had visited him in a hospital when he was sick, and that the court had prosecuted former minister Nadia Al-Sakkaf for appearing at a conference in Riyadh in 2015.
Delegates from the internationally recognized government and the Houthis met on Friday for the first time in seven months to finalize a long-delayed deal to swap hundreds of prisoners.
Fadhail said that the delegates swapped lists of proposed inmates who would be released in the first stage of the deal. He was hopeful that this round of talks would not end in failure.
"I am optimistic. The talks will yield good results this time."
Yemen observers believe that successful prisoner swap negotiations could lead to new rounds of peace talks to end the war.
UN Special Envoy for Yemen Martin Griffiths on Monday urged civil society advocates, women, the young, and warring factions to unite to promote the rule of law, accountability, equal citizenship and peace. He said that the coronavirus pandemic had exacerbated the country's already dire situation.
"To Yemenis, especially those in civil society and women and youth groups, I salute you all, on your courage and persistence," he said on the occasion of International Peace Day. "Please continue to advocate for a future of equal citizenship, rule of law and accountable governance for your country. To the warring parties, I say: On this day, I hope you reflect and find the courage to take the first step toward giving the people of Yemen the peace they need and deserve."
Copyright: Arab News © 2020 All rights reserved.Provided by SyndiGate Media Inc.