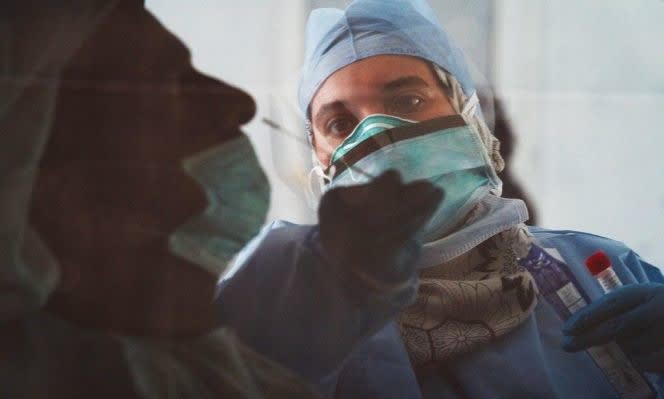 DUBAI: The UAE recorded one death from COVID-19 and 679 new confirmed cases on Monday, raising the total to 405 and 85,595 respectively.
The Ministry of Health and Prevention said 813 cases had recovered in the previous 24 hours, bringing the total to 75,086 since the pandemic emerged.
Meanwhile, a cafe was ordered to close down in Dubai's Al-Seef area for not adhering to COVID-19 preventative measures and fines were issued to nine other establishments, including a gym, restaurant, tailor and shops.
Inspection teams from Dubai Economy, in cooperation with the Department of Tourism and Commerce, also issued warnings to six shops for flouting safety measures.
The Department of Economic Development in Ajman also temporarily closed two shopping centers "in the interest of health and safety."
It said the centers will reopen later after ensuring they adhere to all the controls and requirements.
Elsewhere, Kuwait recorded 530 new COVID-19 cases and one death, bringing the total numbers to 99,964 and 585 respectively.
In Oman, the total number of COVID-19 cases reached 93,475 after 576 new cases were reported, while seven patients died putting the death toll at 853.
Copyright: Arab News © 2020 All rights reserved.Provided by SyndiGate Media Inc.