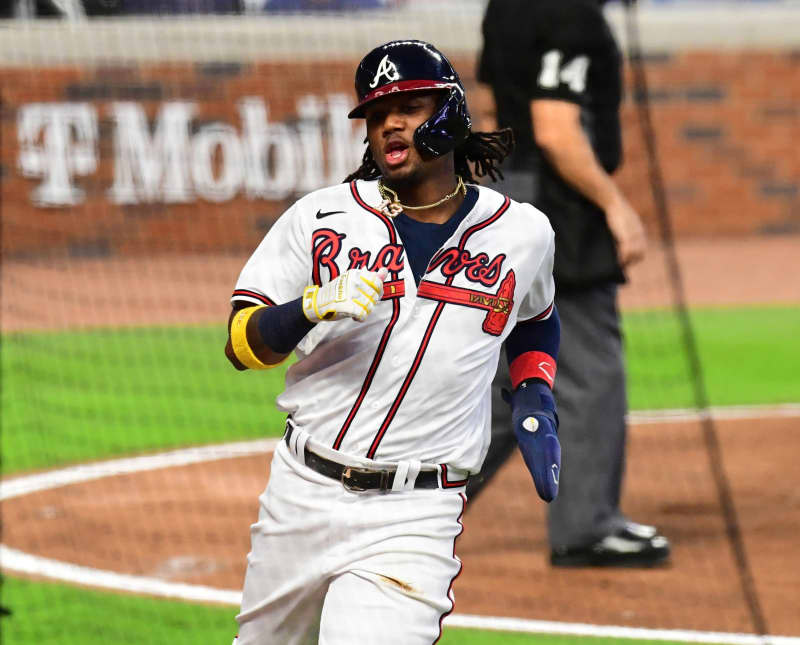 ATLANTA — His outing Monday started with back-to-back walks, an elevated pitch count and four runs coming across home plate before he could get his first three outs of the game.
It ended with six consecutive strikeouts in the third and fourth innings, showing the command and stuff the Miami Marlins liked from him when they called him up to help with their playoff run.
At that point, though, Trevor Rogers was already at 91 pitches. He wouldn't see the fifth. The Marlins wouldn't recover either in their 5-4 loss to the Braves that began a pivotal four-game series at Truist Park.
Miami drops to 28-26 on the season with six games left. They are four games behind the Braves (32-22) for the National League East lead.
The one bright side to come out of Monday: The Philadelphia Phillies lost 5-1 to the Washington Nationals. That means the Marlins retain their one-game lead over the Phillies for second place in the division, which guarantees a playoff spot this year. Miami's magic number to clinch a playoff spot is now five.
Any chance for a lengthy start was likely doomed in the first on a combination of shakiness from both Rogers and his infield.
Rogers, the Marlins' first-round pick in 2017 and their seventh-ranked prospect according to MLBPipeline, walked Ronald Acuna Jr and Freddie Freeman to open the game. Pitching coach Mel Stottlemyre Jr. immediately went out for a mound meeting at that point.
The rest of the inning unfolded as follows:
— Marcell Ozuna grounded into a fielder's choice to Jon Berti. Acuna made it to third.
— Travis d'Arnaud drove in Acuna with an RBI infield single down the third-base line. Brian Anderson couldn't field the ball.
— Adam Duvall grounded into a fielder's choice. Ozuna made it to third.
— Ozzie Albies hit an RBI single that deflected off Jon Berti's glove an into center field.
— Austin Riley lined a double into right field to score two more before Tyler Flowers grounded out.
Eight batters. Thirty-nine pitches. Four runs scored, completely erasing the Marlins' three-run effort to start the game. It was the second consecutive start in which Rogers struggled with his pitch count in the first inning. He needed 34 pitches to get his first three outs against the Boston Red Sox on Wednesday and only made it through three innings that night.
On Monday against the Braves, he settled down and found his groove. He held Atlanta to one run int he second, worked around back-to-back singles in the third by striking out Riley, Flowers and Dansby Swanson, and needed 16 pitches to strikeout Acuna, Freeman and Ozuna in the fourth.
At that point, though, the damage was already done, and the Marlins couldn't capitalize on late opportunities.
They had Corey Dickerson on third base with one out in the seventh. Jesus Aguilar and Matt Joyce both struck out swinging.
They used a two-out rally in the eighth to score one run and cut their deficit in half. Jorge Alfaro drove in Miguel Rojas, who started the threat with a single that fell into shallow left field past Swanson. A Lewis Brinson walk then loaded the bases before Riley snatched a line drive from Starling Marte to end the inning.
———
©2020 Miami Herald