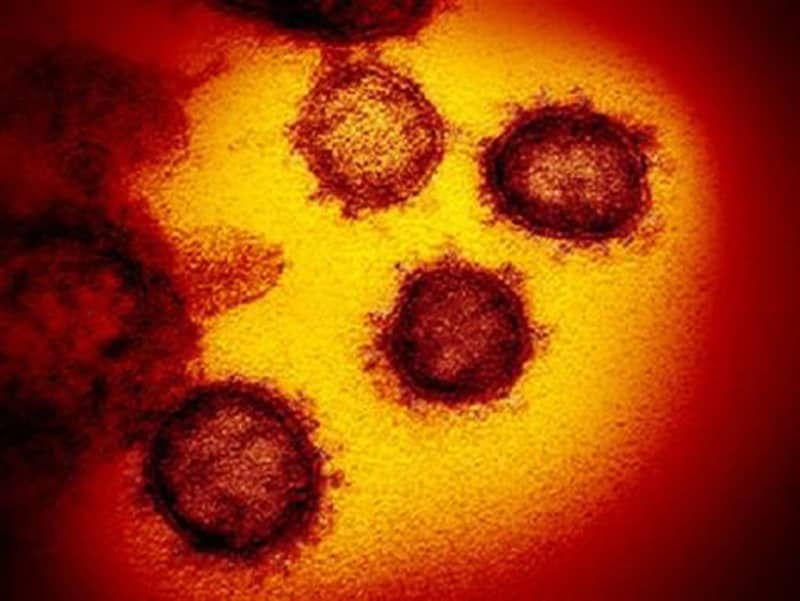 KANSAS CITY, Mo. — Some southwest Missouri school districts are letting children who've been exposed to COVID-19 skip quarantine, come to class every day and participate in sports.
On Monday, after some parents and state health officials objected, one of those districts reversed course and said it will return to telling exposed students to quarantine. But three other districts will continue allowing them back in school buildings.
The idea to dispense with quarantines came out of the Newton County Health Department, which, after working with area school superintendents, drafted a guidance that says students who have been in contact with a positive COVID-19 case can "continue to attend school and school activities," as long as they wear a mask and social distance. It said students would be closely monitored for virus symptoms.
Larry Bergner, administrator for the county health department, said he issued the guidance because too many students were missing school to quarantine. He worried about possible mental health issues and a lack of food in some students' homes.
"We were quarantining between 25 and 31 students for every one positive case," Bergner told The Star on Monday. "You don't have to get too many positive cases before you have most of the student body on quarantine." The Diamond school district at one point had so many students out of school, "they had to shut down for a while," Bergner said.
"I felt like this was worth trying, to keep our kids in school and treat them like essential employees. If they start to show symptoms then they go home. But we were sending a lot of kids home and they were not sick. Why let them fall behind in their education?"
The county guidance was issued on Wednesday with Diamond, Seneca, East Newton and the Neosho school districts agreeing to follow it.
But the Newton County guidance goes against the pandemic safety protocols that most health and education officials recommend. The Missouri Department of Health and Senior Services, in its suggested plan for reopening schools, said students and teachers should keep six feet away from one another, wear masks and quarantine if they come in close contact with someone with coronavirus. Newton County does not have a mask mandate, but the Neosho school district does.
Less than a week in, Neosho abandoned the county's idea and announced it would go back to having students quarantine for at least two weeks if they come within six feet of a positive case for at least 15 minutes.
Neosho Superintendent Jim Cummins explained the change of heart in a notice to parents on Monday.
He said he had originally agreed to the county guidance because, as of Friday, the district had nine active COVID-19 cases, which is less than 1% of the student population, but 191 students, or 5%, were quarantined.
He said the district found that students sent home to quarantine were out and about and that "students who test positive are sometimes being harassed, because their positive test sent other students home."
And, among other concerns, he said he'd learned from county health officials about an increase in the number of domestic abuse complaints. He felt that "if positive cases started to climb with the new procedures in place, we could always dial it back down to put the quarantines back in place."
But, Cummins said, "What started out as a quiet effort to determine if we could keep students in school without having a spike in positive cases, became a political issue."
He said he heard from health officials for and against the idea to forego quarantine. Over the weekend, a survey of district employees showed that 58% favored keeping the students in school.
Newton, a rural county outside Joplin, about 150 miles south of Kansas City, currently has 259 active COVID-19 cases. That is down from 423 cases July 22, but up from 120 cases on Sept. 2, according to the county health department.
Adam Crumbliss, director of Missouri's Division of Community and Public Health, urged Neosho school leaders to follow state quarantine protocols.
Local health care workers agreed.
"As the Community Health Center for extreme southwest Missouri, including Newton County, we are concerned with the high Covid-19 positivity test rates," Steven Douglas, spokesman for ACCESS Family Care Medical & Dental Clinics, wrote in an email to The Star.
"As of last week, Newton County was seeing more than 16% of those tested coming back positive. We believe in the CDC guidelines for quarantining individuals with the goal of protecting the health of the community at large."
State Rep. Ben Baker, a Republican who represents Newton County, met with all the school officials and after hearing about the low number of cases and high quarantine numbers said he supported whatever decision each superintendent felt was best for his district.
Cummins, the Neosho superintendent, said that despite some support for no quarantine, the county's "relaxed procedures" are "not a mandate."
He said Neosho "has a great deal of momentum at this time with many positives occurring throughout the district. Now is not the time to bring unwanted attention upon the district."
Diamond and the other two districts are sticking with the county guidance to allow exposed students in schools. None of them responded to The Star's requests for comment on Monday.
By contrast, in the Kansas City area over the weekend, more than 100 people were instructed to quarantine after being in close contact with a COVID-19 case at Timber Creek Elementary School in Overland Park.
In a letter to Blue Valley Superintendent Tonya Merrigan, the Johnson County health department urged affected families and staff to abide by the 14-day quarantine.
"Our overarching goal is to keep students in school, which means that we must prevent the uncontrolled spread of COVID-19 in a school," wrote Sanmi Areola, county health director. "… It is very important to adhere to quarantine recommendations, so the spread does not become wider, impacting even more people."
———
(Includes reporting by The Star's Sarah Ritter.)
———
©2020 The Kansas City Star (Kansas City, Mo.)