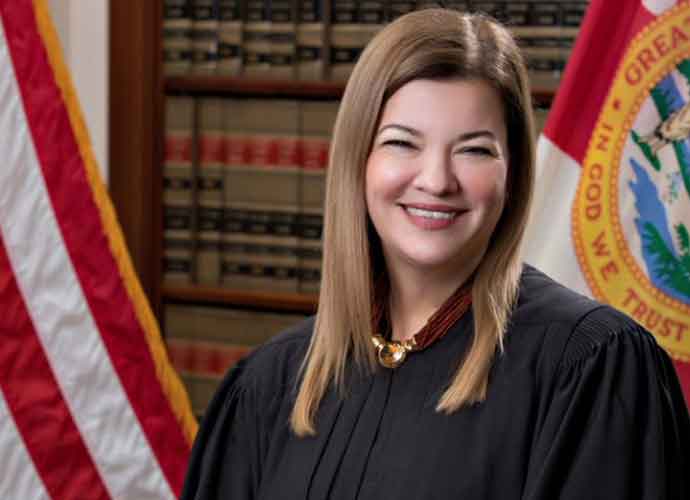 President Donald Trump said he will "most likely" appoint a woman to replace Justice Ruth Bader Ginsburg, who passed away Friday from complications related to pancreatic cancer. Among those he is considering is Barbara Lagoa, a 52-year-old conservative, Cuban-American judge.
Trump, who said he will release the name of his pick on Saturday, appointed Lagoa to the 11th US Circuit Court of Appeals last December.
"She's excellent. She's Hispanic. She's a terrific woman from everything I know," Trump told Fox News on Monday. "I don't know her. Florida. We love Florida," indicating that he may be looking for a judge to appeal to swing-state voters as well.
On Saturday, Trump told reporters "she's extraordinary."
"She's very highly respected, I can say that," he said when asked if Lagoa was a frontrunner. He added moments later: "She's an extraordinary person, I've heard incredible things about her. I don't know her. She's Hispanic and highly respected. Miami, highly respected."
Her Cuban heritage may be what Trump is looking for in terms of diversity, and could help cater to Cuban American votes, particularly in the battleground state of Florida.
"Thank you Mr. President… for even considering a Cuban-American woman from Miami/Hialeah [as a] possible nominee for a seat at the highest table in the land," Cuban American Pro MMA fighter Jorge Masvidal wrote. "This is great for Latin and Cuban community #BarbaraLagoa will make us proud when confirmed."
Prior to her federal court appointment, Lagoa served as the first Hispanic woman and first Cuban American woman on the Supreme Court of Florida.
During her appointment to that role by Florida Gov. Ron DeSantis (R), Lagoa championed American values of freedom, contrasting them to Cuba.
"Over 50 years ago, my parents, like so many others, came to this country from Cuba to start rebuilding their lives in a land that offered them opportunity, but more importantly, freedom," she said. "I know that the farthest thing from their minds when they arrived here with only the clothes on their back and their education was that their only child would be here standing today with the governor of Florida at an event like this today, especially since my father had to give up his dream of becoming a lawyer."
Her career has included addressing Cuban-related issues, such as representing in 2000 the American family of Elián Gonzalez, the Cuban boy whose mother had been killed at sea while fleeing to the U.S., as they fought with his Cuban father for custody. The high-profile case ended with the return of Gonzalez to his father.
During her Senate confirmation for the 11th circuit last year, Lagoa underscored her philosophy of interpreting the Constitution as it was originally intended — much like the late Justice Antonin Scalia, Bader Ginsburg's friend and political opposite.
"If we are not bound by what the Constitution means and it is ever changing, then we are no different than the country that my parents fled from, which is Cuba. Because Cuba has a constitution and a bill of rights and it means nothing," Lagoa said during her Senate testimony. "Because there is no one to hold it and to say this is what the definition of this constitution means if it is always ever changing."
She continued: "The principles that were articulated in the (US) Constitution at the time of ratification have a meaning — that meaning is constant. What changes is the application of that meaning to new things."
As most of Lagoa's judgments have been in state court, she has not yet weighed in on several constitutional issues, such as Roe v. Wade.
However, during her Senate confirmation last year, Lagoa responded to a written question about the case, calling it "binding precedent of the Supreme Court."
"I would faithfully follow it," she added, noting that for "lower court judges, all Supreme Court precedent, including Roe v. Wade … is settled law."