PBA history in the making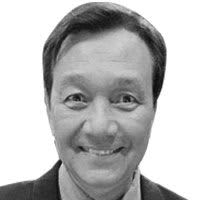 –
(The Philippine Star) – September 24, 2020 – 12:00am
The coming Clark bubble will mark a first in the PBA's 45-year history and the pro league's marketing arm EXCITE (Experiential Communications Integrating Trade and Events) is opening the doors for sponsors to join the journey that is destined to break viewership records during this pandemic. After over six months of waiting, fans will finally get to watch their favorite teams and players back in action. The anticipation is rising day by day as the PBA gears up for the season restart on Oct. 9.
Although the games will be played at the Angeles University Foundation gym without a live audience, PBA marketing head and EXCITE chairman Gelo Serrano says the values created by opportunities to promote branding on the digital platform are unlimited. It's not so much a challenge as a call to action for Serrano's group to roll out the options for prospective sponsors. The bubble is a game-changer, not just on the court but also in the marketplace.
"Of course, we've had to tweak our strategies," explains Serrano. "We can't do merchandising because wala ng fans sa arena. We can't do on-ground marketing because there will be no interactive events centered around consumer experience. But we know the PBA is strong in social media and the livestream audience is exploding. We're looking at Clark and exploring how to dress it up for all-out branding. We've put on our creative hats and we're discovering a lot of opportunities we can present to sponsors."
Serrano's assistant Les Lupisan says it's all about maximizing the PBA's assets and developing a marketing plan to ride on those resources. "Right now, the PBA has over 4.2 million followers on Facebook and hundreds of thousands are on board in social media, including Twitter and Instagram," he notes. During the hiatus, the PBA stayed active with fans, featuring players and coaches in multi-media interviews, coming up with Facebook live shows like Kamustahan and generating news. Engagement in social media is a powerful tool and according to Serrano, it's a matter of being creative to provide mileage for sponsors. One of the many plans on the table is doing a raffle for viewers on TV or livestream, using a PBA app to pull the trigger to participate.
Because the pandemic has suspended sports competitions for more than half a year throughout the country, the PBA's restart is expected to be a big hit all over media and Serrano says the timing is perfect for sponsors to jump in. "Sa PBA, the season's theme is Tayo Ang Bida and this is a huge opportunity for the brands of our sponsors to bring back to basketball-loving Filipinos the league they've been highly anticipating, craving and excited for," says Serrano. "For prospective partners who want to come off the bench and play with the big boys as a PBA sponsor for this bubble conference, join our team because this will be history in the making, a chance of a lifetime." Interested parties may contact EXCITE through John Lexter Acasayan at cellphone 0928-5058007 or Aries Asutilla at cellphone 0998-9607001. EXCITE is a brand activation agency specializing in marketing, events management and consumer engagement with a rich track record.