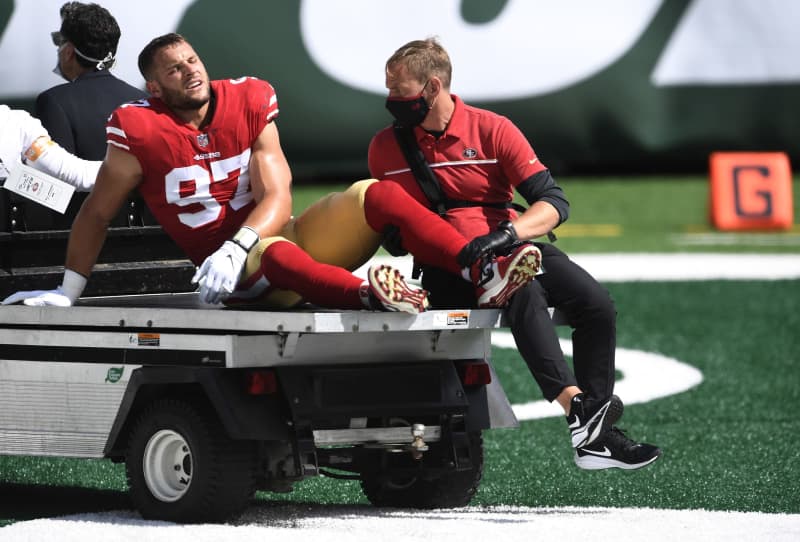 The NFL and NFL Players' Association were conducting an additional test of MetLife Stadium's FieldTurf surface on Wednesday ahead of Sunday's Giants-49ers game, sources confirmed.
Every NFL field is tested within 72 hours of each game played on it by an independent field inspector, so the turf will be examined again later this week per standard operating procedure.
But Wednesday's survey was deemed necessary due diligence given the San Francisco 49ers' concerns about playing a second straight game where several of their players were badly injured against the Jets last Sunday.
Niners coach Kyle Shanahan has been extremely vocal about what he considers dangerous turf, and GM John Lynch has been in direct communication with NFL executive VP of football operations Troy Vincent about the issue.
The 49ers are staying at a resort in West Virginia in between their games in New Jersey rather than flying all the way back to the West Coast.
Sources told the News the MetLife Stadium field has been tested about 20 times by multiple inspectors since installation was completed June 8.
Several NFL teams have the same turf in their stadiums, including the Seahawks, Falcons, Lions and Patriots. The turf also is installed in several practice facilities, including the Giants'.
———
©2020 New York Daily News